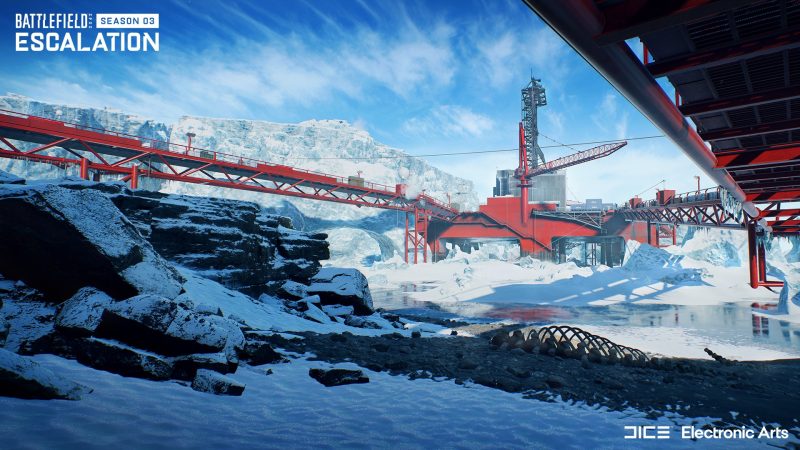 Battlefield 2042 was looking like it could be the game to bring the series back to the days when it would really compete with Call Of Duty for the best modern shooter available.
That decidedly didn't happen when it launched in November 2021, and since then it hasn't had the easiest time in winning back players affections.
DICE however hasn't given up on the game, showing time and again its willingness to listen to players, and enact changes that players are asking for. The newest change to come, will be the biggest yet.
A whole new class system is being introduced in an update that a spokesperson tells PSU is releasing "next week." It'll be the biggest shake-up to the game post-launch, and will drastically change how players approach 2042.
The team has detailed all the changes and their reasoning behind them in a new blog post on the game's official website. It's a deep-dive into everything changing with this new system, all the way down to how your in-game thought process will have to change with update 3.2.
"Your voice and thoughts have flowed through the entirety of this process, and it's a testament to how we continuously strive to make improvements for you both big and small, by maintaining an open dialogue with you." said the Battlefield team in the blog post.
"Thank you to every single one of you that shared your feedback and time with us."
The Specialists that players have come to know since launch, have now been put into four official classes. Engineer, Assault, Support, and Recon.
For those wanting to play Assault, you'll be choosing between Mackay, Dozer, Sundance and Zain. Recon players will have a choice of Paik, Casper or Rao.
Support players will select between Falck, Angel and Irish, and finally Engineer's will choose Boris, Crawford, or Lis.
It's important to note that these new, more specified classes doesn't mean you can't play with any weapon you choose. You're still free to pick your loadout in whatever way you want.
However that doesn't mean your experience with each weapon will be equal with each class. Classes also now have an added ability called Weapon Proficiencies.
Basically, it means that certain weapons will always be better to use with certain classes. Using an assault rifle while playing an Assault class specialist means you'll get three extra ammo magazines to start.
Recon players wielding sniper rifles will enjoy immediate, and constant steady scope. Engineers with LMG's will have improved accuracy while crouched or in prone.
While Support players will have a faster draw time with SMG's. So you're free to pick whatever weapons you want within a class, but some weapons will always work better with certain classes.
Speaking of loadouts, they'll also now be tied to each class in this new update. So no matter the specialist you pick, you'll be using the loadout selected for that class.
It makes things a little easier to keep track of, though this change will also mean that loadouts will be reset to their defaults when the update goes live. Players will have to rebuild their loadouts for each class.
The only things that are limited to specific class going forward from this update, will be the gadgets and throwables.
Beyond that, you're able to pick your loadout for each class as you please.
The new class system isn't the only big change that'll be coming to Battlefield 2042 in Update 3.2, as there are also major changes being made to the map Breakaway.
Breakaway will now feature plenty more cover, and the location of the oil rig has moved to create "a more focused playspace" with "more dynamic firefights."
Besides actual aspects of the map moving to give Breakaway a different look, it's also been reworked in terms of the ice and snow shaders, truly making this new Breakaway a new visual experience.
This new update will be the biggest change to Battlefield 2042 yet, and it'll also bring the game back to a more familiar style of play for Battlefield series veterans.
Hopefully this new update can begin to turn things around for Battlefield 2042 in a new and energized way.
Source – [DICE]