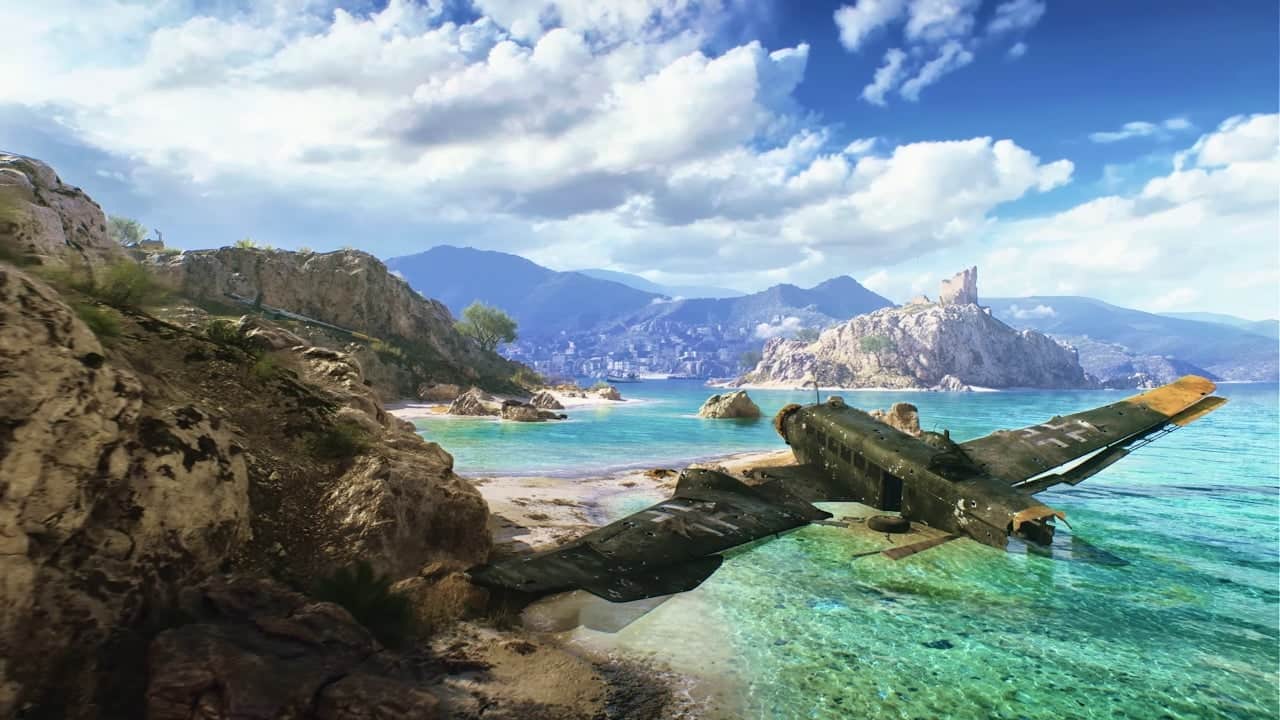 DICE has confirmed that the Battlefield 5 Mercury map will launch at the end of the month as a free download, coming as part of the World War II shooter's Tides of War: Chapter 3. The new multiplayer map is set in the Mediterranean, and is based on 1941's Operation Mercury, otherwise known as the Battle of Crete. Here, the British are tasked with defending the area against Nazi paratroopers attempting to gain a foothold on the region.
Battlefield 5 Mercury Map Set For Late May Release
Battlefield 5's Mercury map will roll out on May 30, and DICE describes it as being focused on "verticality, all-out war and asymmetrical vehicle forces." Those playing as the German forces will have air superiority thanks to the Luftwaffe dominating the skies, although the allies will make up for it on the ground with a deadly force of tanks.
"Due to the size and verticality of the map, tempo will vary. Find holes in the defense to flank or engage in a hot firefight around one of the flags," said DICE. "There';s a place in the map for SMGs to clash with shotguns, while Recon players can snipe at Support players, who in turn suppress enemies with their LMGs."
Battlefield 5 was released on PlayStation 4, PC, and Xbox One in November last year, and focuses on the lesser-known battles of the Second World War for its single-player campaign. These include stepping into the boots of a convicted bank robber as part of the Special Boat Service during Operation Albumen, and following the Norwegian resistance as they attempt to sabotage the Nazi nuclear program.
The game lacked a number of features at launch, however, including The Last Tiger mission and Firestorm, the latter being Battlefield 5's take on the popular battle royale mode. Despite this, DICE has a comprehensive roadmap of content scheduled for the remainder of the year to help flesh out the game.
Read our Battlefield 5 review here.