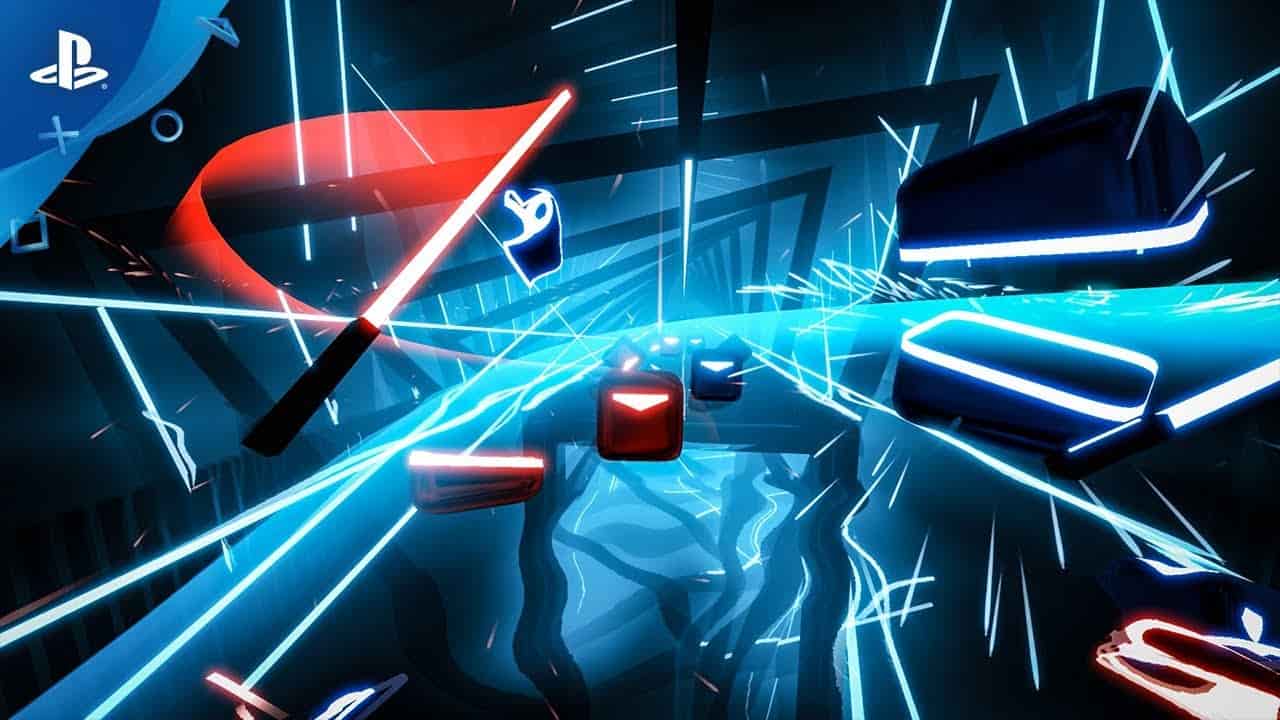 Developer Beat Games has unleashed details on the Beat Saber update 1.29 patch notes for you to gawk at, confirming a slew of new content has been added to the popular rhythm action game.
Beat Saber Update 1.29 Patch Notes
Added 10 new 90 degree beatmaps and 26 new One Saber beatmaps.
Beat Saber was released for PlayStation VR in November 2018, and has since gone on to sell over one million copies worldwide. The game's premise sees players having to slashing blocks that represent musical beats using red and blue light sabers.
Here's the official blurb on the game for more details:
Dive into an immersive rhythm experience you have never seen before! Enjoy precisely handcrafted levels and exclusively created electronic dance music, all embedded in an appealing futuristic world. Swing your sabers, match the color and the right direction to slash the cubes, and keep up with the adrenaline-pumping music… This game is gonna make you dance!