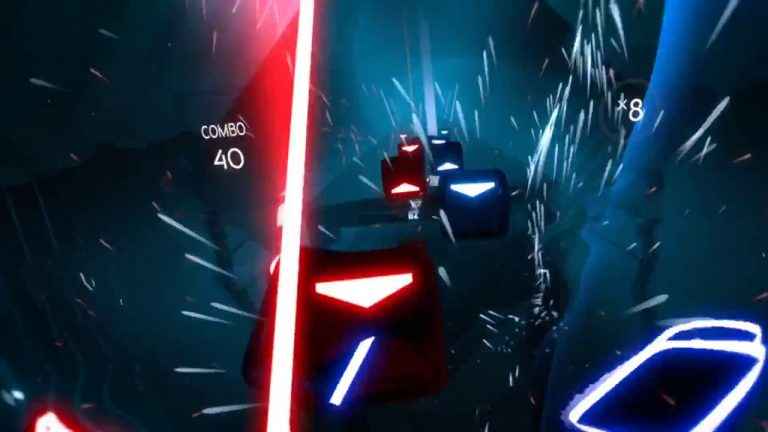 Beat Games has unleashed the Beat Saber update 1.33 patch notes for you to digest, which you can now download for the PS4. Chief among the new content this time around is the BTS music pack, which features 12 new songs.
Beat Saber Update 1.33 Patch Notes
BTS Music Pack is here! It comes with 12 new songs which are now available for purchase as additional content to the game.
Menu visual overhaul with curved screen design.
Added adjustable Note Jump Offset into Player Options.
Added Adaptive SFX into Player Options.
Added Hide note spawning effect into Player options.
New lights.
Arrow displaying directions (from which notes are coming in 90 degree levels) is now replaced with multiple arrows that may display multiple active directions at the same time.
Player statistics pane temporarily removed.
Various fixes and tweaks.
Beat Saber was released for the PSVR and Oculus Rift in November 2018, and has received robust post-launch ever since.
[Source – Twisted Voxel]