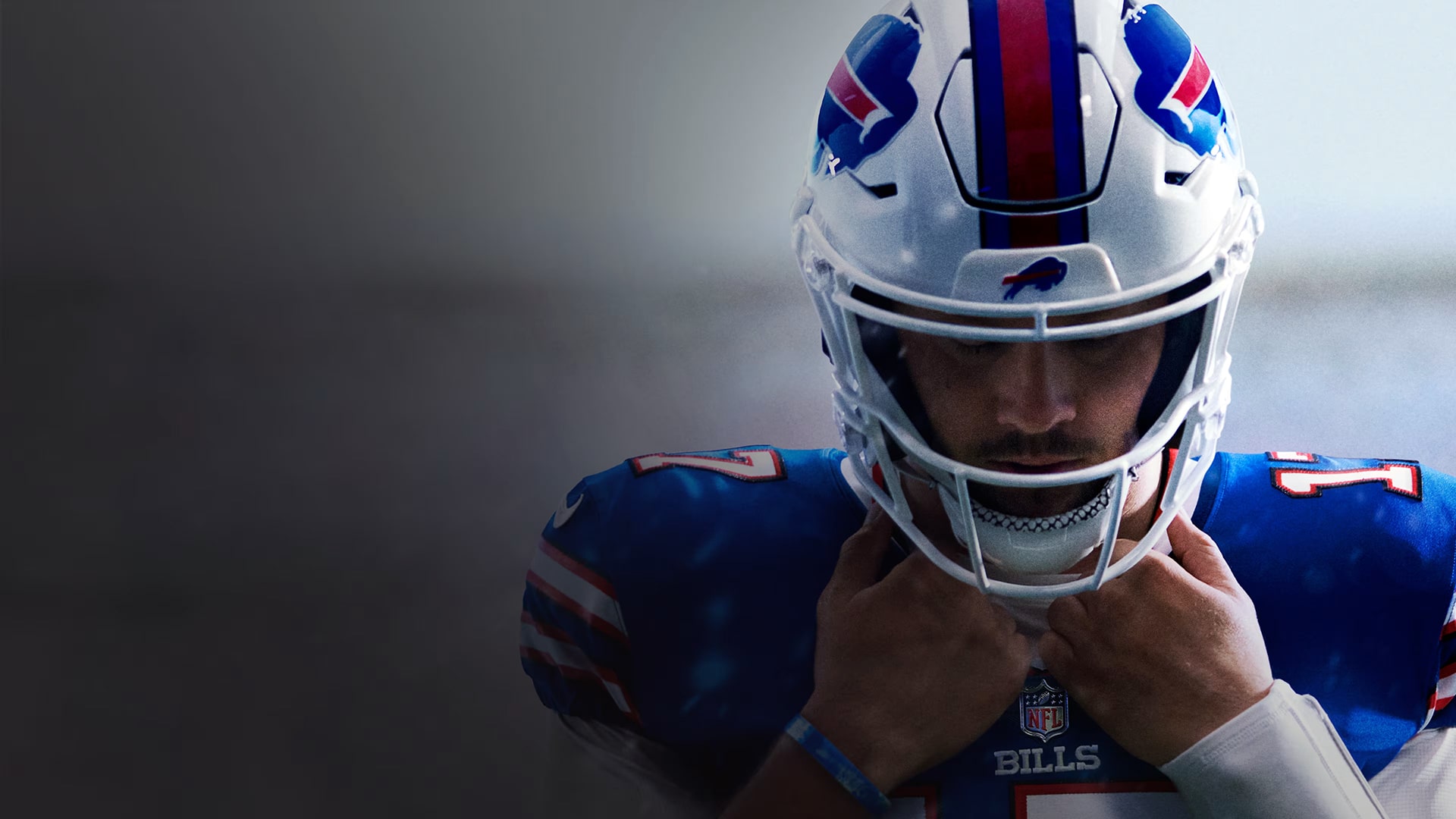 The selection of American football video games has been sparse since the demise of franchises like NFL GameDay, Quarterback Club, ESPN NFL 2K, and Blitz. EA inked a deal in 2004, obtaining exclusive rights to the NFL and NFLPA, securing NFL teams, stadiums, and players for nearly two decades. Since Madden 2005 on the PS2, the entries in the series have seen little to no innovation over the years, with both the PS3 and PS4 era of games missing hundreds of features that had once graced the series. Madden on the PS5 has been no different, with the last few entries like Madden 22 and Madden 23 releasing as buggy messes and it taking the entire season for EA to implement key upgrades to Franchise Mode that should've been in the game on day one. You can read my previous rant about the Madden franchise here and the ways I think EA can fix its current predicament.
In the meantime, I think we should look to support Madden 24 alternatives, as competition can drive innovation. Perhaps with enough pressure, EA will actually start listening to fan feedback and focus on improving areas that fans want to see. In this feature, I'll highlight existing and upcoming American football video games by various developers that you should keep an eye on. But firstly, I think we should cover Madden 24 and highlight some of the latest updates EA Sports has showcased in its recent gameplay reveal and Gridiron notes.
Madden NFL 24 – What's New
Madden NFL 24 is the latest entry to the series, releasing August 18, 2023, for PS5, Xbox Series X|S, and PC. EA Sports is promising new updates to FieldSENSE™ controls and gameplay, which include more fluid and dynamic hit tackling and skill-based passing. AI will also be getting an upgrade, including; QB awareness and behavior, ball carrier AI and pathfinding, blocking AI and open field targeting, DB awareness & Pass Coverage, and post-play emotion enhancements.
EA highlights in their Gridiron Notes that they are introducing a new Sapien Technology that represents anatomically accurate player skeletons for more responsive and realistic player motion. Cross-Play makes a return with the addition of PC this year. And finally, additions to Franchise Mode, including a team relocation feature, Free Agency 2.0, new draft generators, trade logic tuning, and commissioner tools for online and offline connected leagues. There are additions to Superstar: Showdown and Madden Ultimate Team, but honestly, who cares about that stuff?
Outside of fine-tuning gameplay mechanics, animations, and presentation, the meat of Madden has always been Franchise Mode. Every year I'm hopeful that EA will finally release "the most polished Madden ever," only to be let down upon release. Replayability is never there if gameplay mechanics are broken or glitchy and Franchise Mode options are limiting. Heck, people lost entire franchises due to cloud save bugs occurring this last year in Madden 23. It's interesting to see some mention of Free Agency 2.0, so I'm looking forward to hearing more about them expanding that. It would be nice to see upgrades to the Draft presentation and trade logic too.
EA prides itself on being the best (only) "simulation football game" on the market. However, is it really a simulation game if players have Super-Star / X-Factor abilities that endow them with god-like powers, like throwing zero interceptions when on a hot streak?
Either way, I'm looking forward to reviewing Madden NFL 24 when it releases in August. It'll either be the best Madden since Madden 16/17 or just another annual turd pushed out by EA to greedily push those monetization features in MUT & Superstar: Showdown.
Based on the gameplay reveal trailer, it seems Madden NFL 24 continues the trend of recurring animations, lack of attention to details like the Arizona Cardinals' new jerseys, and underwhelming rain effects, further emphasized by the focus on pre-order bonuses centered around MUT points and a Josh Allen player item. So I think we know how this is going to go.
Best Alternatives To Madden NFL 24
Axis Football 2024
Axis Football 2024 is coming to PC and consoles later this year. Developed by Axis Games, the game offers completely redesigned gameplay and boasts endless customizable options for franchise play and team management.
There isn't much information about what improvements Axis Games has planned for Axis Football 2024, except a few highlights on their social media. This year, they are introducing a revamped blocking system with over 75 pass and run blocks animations, including pancake blocks, providing a wider variety of animations compared to the previous version. Also, pass pockets naturally form, enhancing the quarterback's throwing options. In addition, new player models with multiple body types are being added, contributing to a more realistic and diverse experience. The Axis Football games haven't been known for their graphical prowess, but it's nice to see some attention going into making the visuals more diverse.
As far as what we can expect to see in terms of gameplay and modes, we can take a look at what was presented in last year's title, Axis Football 2023. The game included significant updates such as an overhauled tackling system, redesigned defensive back logic, improved pass catching, and a flexible pre-snap motion system. It also featured additional stadiums, fatigue-based auto-substitutions, and helmet logo customization.
In Franchise Mode, players can enjoy multiple league setup options, track all-time records, manage player contracts, engage in trades, handle injuries, maintain practice squads, participate in free agency, and witness retiring players. The mode offers weekly and yearly awards, a dynamic tiered league structure with playoffs, unlimited seasons, player progressions, end-of-season drafts, team and individual stats, depth chart control, various gameplay options, and the ability to spectate other matches.
Axis Football is known for its extensive customization through its team creator/editor suite, allowing players to personalize team names, colors, uniforms, fields, play selection, logos, and more. With various game modes available, including Player vs. AI, Coach Mode, Spectator Mode, Local Player vs. Player, and the immersive Franchise Mode, Axis Football provides a highly customizable and engaging gaming experience.
Overall, the Axis Football series is a passion project, that doesn't have a AAA budget, but the price reflects that. You can pick up Axis Football 2023 for $14.99. They have shown interest in partnering with USFL for official licensing too. With continued interest and support, Axis Football can develop into something great.
NFL Pro Era (VR)
NFL Pro Era on PS VR2 offers a unique opportunity for players to become QB1 of their favorite NFL team in an immersive virtual reality experience. With real-time game data, the game captures the essence of NFL stadiums, including the bright lights, team chants, and thousands of screaming fans. Whether leading your team to a Super Bowl victory or playing catch with friends in iconic stadiums, NFL Pro Era provides an authentic and thrilling first-person VR football experience.
As the first fully licensed NFL VR simulation game, Pro Era utilizes real-time NFL game data to deliver one of the most realistic and immersive football experiences available. Players can step under center and test their skills as a quarterback, experiencing the thrill of competing at the highest level and making crucial plays. The game offers various modes, including Super Bowl quests, skill improvement through drills, and multiplayer catch sessions in NFL stadiums.
Developed by StatusPRO, Inc., a company founded by athletes with a mission to democratize the professional athlete experience, NFL Pro Era aims to bring fans closer to the gridiron than ever before. The partnership with the NFL ensures an authentic and engaging gaming experience that allows football fans and gamers alike to connect with the world of sports. With the proprietary technology developed by StatusPRO, players can immerse themselves in the role of an NFL quarterback and truly feel what it's like to step out onto the field.
For those seeking an alternative to traditional football games like Madden, NFL Pro Era on PS VR2 offers a fresh and innovative experience. The virtual reality aspect enhances immersion, allowing players to physically interact with the game world and feel the excitement of leading a team under the bright lights with thousands of cheering fans. The game's focus on delivering an authentic and immersive athlete experience sets it apart, making it a compelling choice for NFL fans and gamers looking for a new and captivating football gaming experience. NFL Pro Era is available on PS VR, PS VR2, Meta Quest and Steam. The first entry was released back in February 2023.
Maximum Football
Developed by Invictus Games Ltd. and published by Modus Games, Maximum Football 2023 marks the return of the series after a three-year hiatus. The game has undergone a complete overhaul, delivering unmatched realism and physics-based gameplay powered by Unreal Engine 5. This highly immersive game offers players a realistic and thrilling gridiron experience that is completely free-to-play. From drafting your roster to calling the plays, you have full control over every decision.
One of the standout features is Dynasty Mode, where you assume the role of a head coach and build your dream league. Recruit and manage your ideal team, guiding them to greatness. Additionally, the Pro Season Mode allows you to play through a professional season against 31 teams competing for the championship.
Similar to Axis Football, a key aspect of Maximum Football is its extensive customization options. You can personalize every aspect of your team, from logos and jerseys to individual equipment pieces. Share your creations with the community and showcase your unique style.
The game offers local and online multiplayer modes allowing you to engage in thrilling player-vs-player matches online or enjoy cooperative play with friends locally.
To keep the experience fresh and exciting, the developers are planning on providing ongoing content updates. With new downloadable content being regularly rolled out, including franchise features, rule sets, modes, and customizations, you'll always find something new to enhance your gameplay. Invictus Games seems to take fan feedback to heart and wants to ensure the best football experience they can offer.
Maximum Football aims to address the demand for high-quality football games without a price tag. It's free-to-play, making it one of the first triple-A sports video games to adopt this model. Something EA should take note of for Madden; releasing a single title once every 3-4 years and providing paid content updates throughout each season for roster updates, jersey updates, stadiums, features, etc. You can follow frequent updates about the game on their Twitter page.
2K Sports NFL "Arcade" Football Game
The biggest question mark in this list. In 2020, the NFL and 2K Sports announced a new partnership to produce a series of non-simulation football game experiences. The game was scheduled to release in the Fall of 2021. However, in May of 2021, the game was delayed and, to this day, remains a mystery.
"While we are very excited to once again be working with the NFL and NFLPA, our first title under these new partnerships is no longer expected to be released during fiscal year 2022," a statement from 2K reads. "2K will have more to share on their plans for our football offerings going forward."
In August 2022, Sports Gamers Online reported that a source revealed the game would be revealed when it's ready. "There is a lot going into this game, and they want it to be done the right way," they said. "If that means a longer development time, then that's what they are willing to do."
And that's all we got. We know it's an officially licensed NFL game with players, teams, etc. We know it's going to be more arcade-style gameplay than simulation (although I wouldn't even consider Madden a simulation football game). And that's it. It'll likely be built on the Visual Concepts game engine that powers the NBA 2K series and hopefully feature similar visuals, audio, and presentation. Fingers crossed that 2K decides to reveal the game later this year and give EA some stiff competition. 2K's last football title was All-Pro Football 2K8 which was released in 2007. Overall it was a decent football game, but the best entry in the series was ESPN NFL 2K5 in my humble opinion. Its gameplay, franchise features and SportsCenter presentation with Chris Berman all still hold up today, even against modern Madden games.