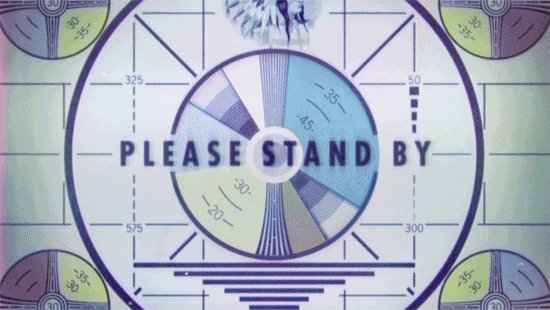 [Update] Bethesda has been teasing its livestream of something Fallout related all day, and finally we know what it is - Fallout 76. A brief trailer was shown teasing that it may be set in West Virginia.
[UPDATE]The stream has come back to life, and a watch shows 9.45. My head hurts. So expect an announcement at that time (2:45pm UK)
As the stream says, Please Stand By.
Well, of all the things we thought we'd see from Bethesda this E3 season, a new Fallout was pretty far down the list.
Yet, with a simple tease of 'Please Stand By' on Twitter, they've set the internet afire once more.
#PleaseStandBy pic.twitter.com/5IUjkURCcM

— Bethesda Game Studios (@BethesdaStudios) May 29, 2018
There's also a Twitch stream with the same message on a TV. You can find that here. It's been going for close to 17 hours already, with incremental changes and people popping in. It's fair to say many were not all that patient after three hours, so heaven help those who stuck it out longer (myself included).
There is definitely something coming though, as the YouTube playlist for Fallout has a private video waiting.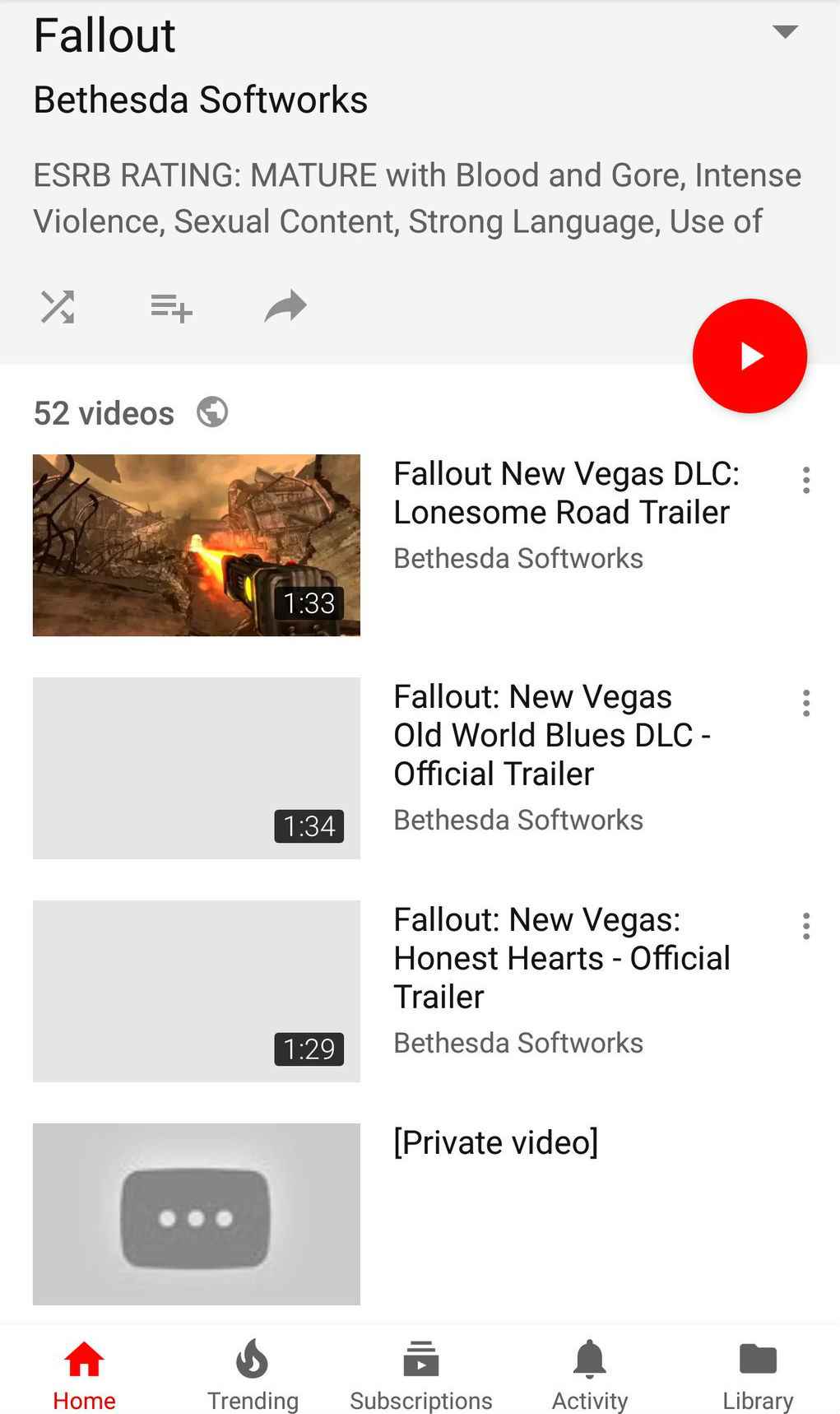 So, we know that obviously means something Fallout-related is coming, but what exactly?
The color scheme is noticeably different from previous uses of the 'Please Stand By' screen, looking rather colorful in fact after the garish and sickly greens of previous entries. That alone surely suggests a new game or spin-off rather than a port of an older game.
Our theories so far include,
PSVR announcement for Fallout 4
Nintendo Switch announcement for Fallout 3/4
A brand new massive expansion to Fallout 4
A semi-sequel a la New Vegas
Starfield literally being Fallout in space
A remaster of an older Fallout
Fallout Battle Royale (a joke, we think)
Something will n doubt be announced imminently, but there's no doubt Bethesda has got people talking with a simple tweet yet again. After all, they pulled this trick off in 2015 with the reveal of Fallout 4.