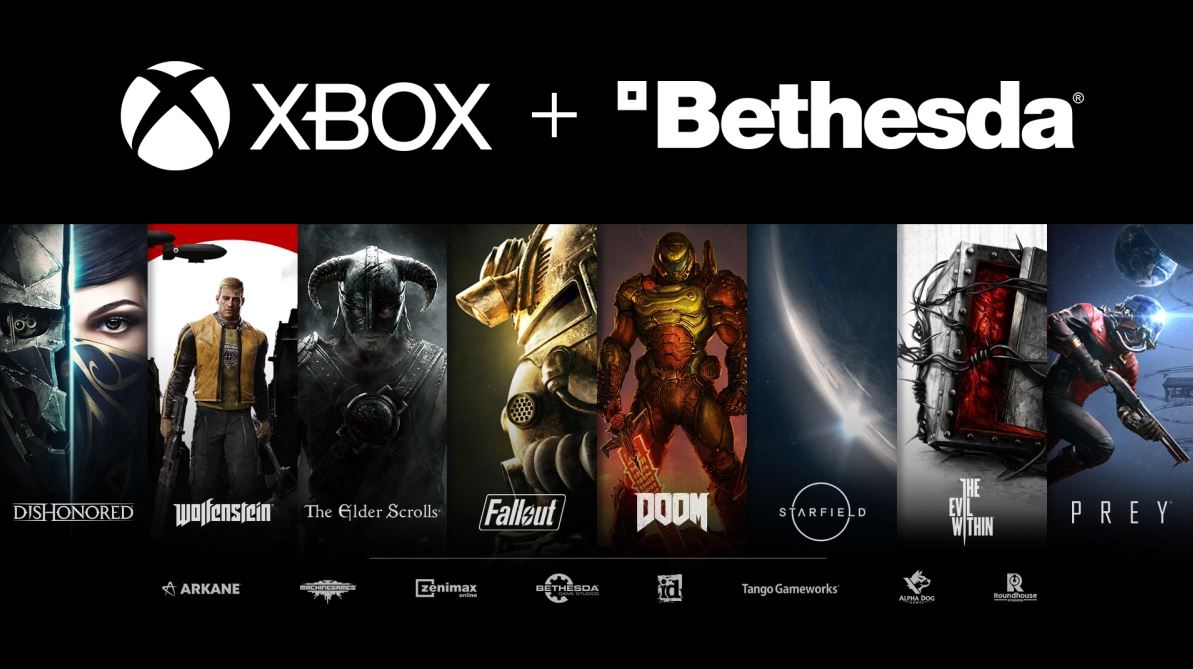 Gamesbeat's Jeff Grubb has reported that Microsoft is set to hold an event in March to discuss Bethesda's future place within the company, subsequently revealing what the company's future is like on PlayStation.
Speaking in the latest Gamesbeat Decides podcast, Grubb claims that Microsoft will "make not about it [their Bethesda acquisition] and they will talk about it extensively, explain what it means for everybody and talk about the immediate future of both companies becoming one".
He isn't sure if this event will be a full Direct-style showcase but he does state that it will happen sometime in mid-March after the acquisition has been approved in Europe.
As for what this means for PlayStation players, it likely means we will finally have a definitive answer as to what Microsoft plans to do with Bethesda on Sony and Nintendo platforms and where their games will end up. Will they be exclusive to Xbox and PC, will they come first to these platforms? This event will hopefully be where we find out.
You can watch the latest GamesBeat Decides podcast below:
Source – [GamesBeat Decides]