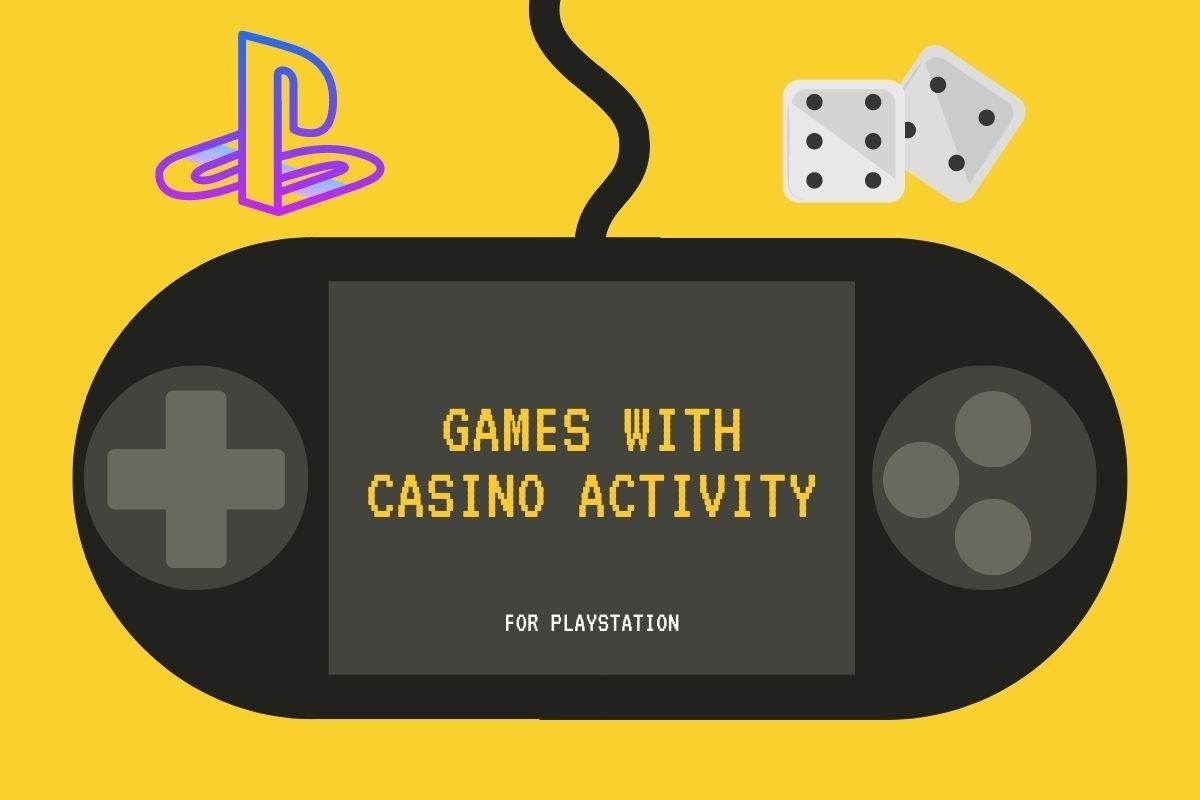 The Sony Play Station 5 (PS5) was launched about two years ago as the successor to PS4. When compared to its predecessor, PS5 comes with noteworthy features and improvements. The fresh console features enhanced graphical performance and high-speed data streaming capabilities.
Sony took a different approach when designing its fifth-generation console. PS5 boasts state-of-the-art hardware features and aesthetics. In addition, it comes with handy accessories like a media remote controller, a charging station for the Dual Sense Controller, an HD camera, and a Pulse 3D wireless headset.
How PS5 Will Impact Esports Betting
Today's most popular esports offerings are FIFA, Modern Warfare, Call of Duty, and Madden NFL. These esports titles are available on PlayStation 5. Some of the best real money online casinos are more than eager to offer PlayStation betting options of these titles and more.
In early 2021, Sony Interactive Entertainment filed a patent for an Esports gambling platform that will allow users to place wagers on big events. According to the patent, Sony is looking to offer its customers odds for professional iGaming events for pecuniary and non-pecuniary purposes.
This essentially means that gamers will have an opportunity to bet and win real cash on Esports events. The patent also highlights that the Esports betting platform will utilize data from previous games to set betting odds. Alternatively, it could also set these odds through parimutuel betting.
The same patent also explains that the platform will be entitled to establish odds for future events via computer simulations. There is also mention of a possibility for punters to close out wagers at odds lower than the original or double their bets if they are convinced a team is more likely to win.
Are Console Gamers Ready for Gambling?
About a decade ago, the concept of console gambling would not have made sense to most gamers. With today's technological advancements and the gamer's ability to keep an open mindset, console gambling has become a more welcome subject of discussion.
Over the years, esports gamers have received immense exposure to gambling elements on console games. Evidence that players are ready for gambling lies in their acquiesce to in-game purchases, which were once viewed as obtrusive but have become a norm in most console titles.
Most in-game purchases are offered in the form of traditional gambling. This is how the FIFA title introduced the probability indicator feature to its pack system. On the other hand, Red Dead Redemption has also successfully incorporated in-game gambling sessions such as poker cuts.
From these trends, it is evident that the Esports market is ripe for console betting.
The Rising Popularity of Online Gambling
Online gambling has become prevalent globally over the past decade. The state of New Jersey, for instance, collected over $4.5 billion in gambling revenue in 2021. Research shows that more players are picking online gambling platforms over brick-and-mortar alternatives.
In the UK, over one-third of the gross gambling revenue, inclusive of lottery tickets, was contributed by online casinos. This trend is common in every state with a legalized online gambling industry.
Why Would Gambling Companies Move to Consoles?
Not many industries have portrayed the flexibility and willingness to embrace fresh technology as the gambling industry has done over the years. Over a century, the industry has moved from being a backroom pursuit to a thrilling global phenomenon.
The key to the gambling industry's consistent growth lies in its ability to adapt, improve, and change. Two decades ago, the internet brought about online gambling, revolutionizing the industry. Embracing the internet opened the industry to a larger audience, hence driving its revenue.
However, the gambling industry did not stop at that as it is still keen to improve. Today, we see online gambling companies investing millions of dollars in virtual reality casinos in a bid to augment user experience and draw more punters.
Futuristic online gambling organizations are currently eyeing partnerships with leading iGaming console developers like Sony. Such a partnership would present the perfect vehicle to offer a virtual reality gambling experience at the retail level.
The burning question is not whether gambling houses would want a partnership with Sony but whether Sony would want to partner with them.
Why Sony Is Interested in Offering Esports Gambling
Without a shadow of a doubt, Sony is the leading name in the console market. However, Sony fears that Microsoft is making bold moves with Xbox consoles. Google is also in its final stages of releasing its new game streaming service, Stadia.
In a bid to remain competitive and maintain its market dominance, Sony will have to make a bold leap of its own. Exploring the online gambling market is certainly one way of achieving that.
The console gamers demographic is also not as diverse as you would think. It is largely dominated by males under the age of forty, which is probably why most console titles are aimed at that specific market.
Sony is keen to capture the interest of key demographic groups such as female gamers and older players. Online gambling esports titles are the ideal vehicle to cast a net over a new demographic to PS5. If Sony makes this move before any of its competitors, it will have guaranteed market dominance in the short/medium term.
How Console Betting Would Work
One of the major faults of the PlayStation console is its weak browser capabilities which make the streaming browser games a painful experience. Most browser games and online casino websites require players to install Adobe Flash prior to commencing their gaming experience. However, this is not possible over the current PlayStations.
If Sony adopts the online console gambling option, it will have to significantly improve its console's browser capabilities. Another alternative would be to design specific gambling games that are downloadable from PlayStation Store.
This would mean partnering with online gambling game developers to design gambling games that perform in PlayStation 5. For console gambling to come to fruition, both Sony and leading online gambling companies will have to take this logical step.