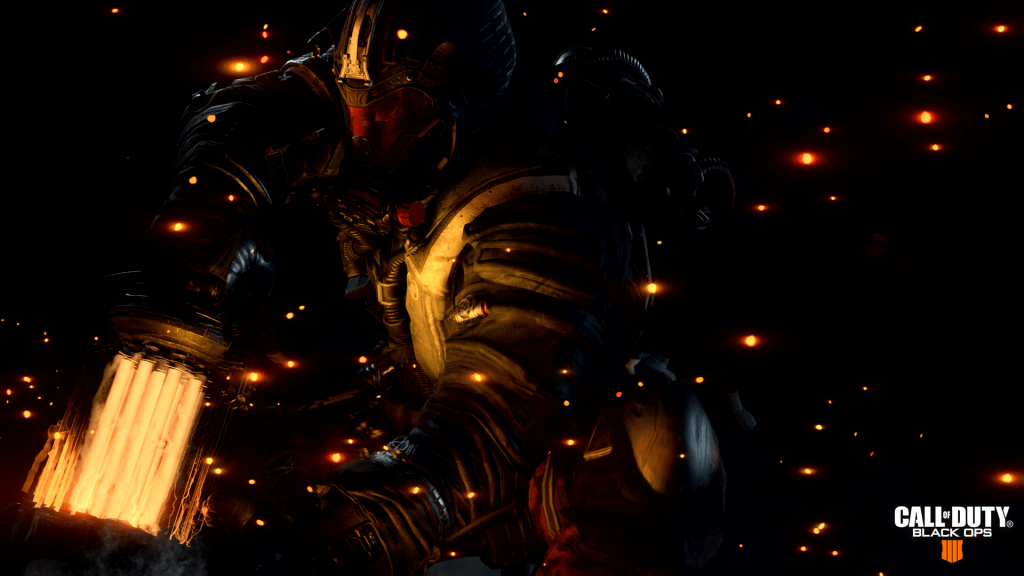 Picking up where the previous two multiplayer betas left off, Treyarch has announced the Call of Duty: Black Ops 4 Blackout beta will commence on the 10th of September.
Initially exclusive to the PS4, the inaugural trial of Black Ops 4's battle royale mode will arrive on the Xbox One and PC a little while later. Though an exact date for these two platforms has yet to be revealed.
The Black Ops 4 Blackout Beta Features Three Ways to Play
As with the first of the game's two multiplayer trails, access to the Black Ops 4 Blackout beta is restricted to those who've already pre-ordered the game prior to the September the 10th launch date. Whether from the BO4 website itself, the PlayStation Store, or a third-party retailer.
Those that have pre-ordered the game will then be able to switch between the usual trio of battle royale staples: solos, duos, and squads (or quads, as it's known in Black Ops 4).
Additional info – such as maximum player numbers, the precise nature of the nefarious and inexorable force that's sure to restrict the play area during a typical round, and just how Blackout's various vehicles affect the flow of the game/help distinguish it from its all-conquering competition – has yet to be disclosed by either Treyarch or Activision.
Release Date and Special Editions
Call of Duty: Black Ops 4 releases, worldwide, roughly a month after the Blackout beta on October the 12th. And will be available on PS4, Xbox One, and PC.
Anyone looking for a little extra bang for their buck, meanwhile, can choose between a range of special editions when the game launches. Including a pro, digital deluxe, digital deluxe enhanced, and collector's edition.