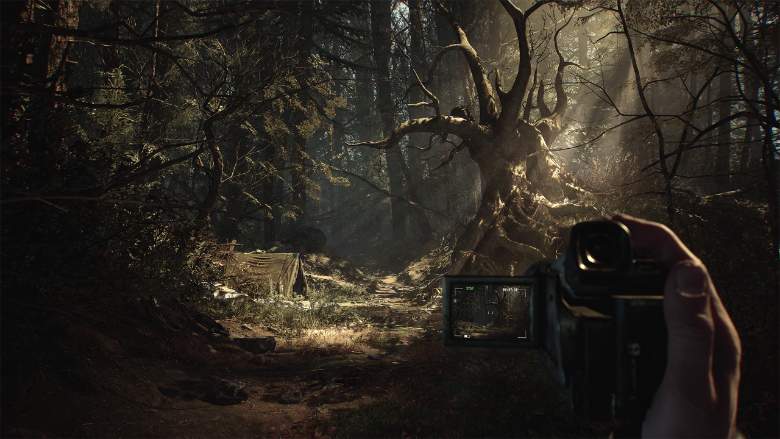 The first Blair Witch gameplay trailer has been released today by Bloober Games and Lionsgate Games, offering a detailed glimpse at the upcoming hair-raising horror romp. Blair Witch has yet to be officially confirmed for PS4 at this point — it's coming to PC and Xbox One on August 30 — but it's only a matter of time before it turns up.
Blair Witch Gameplay Trailer
The Blair Witch gameplay footage includes Bullet, your canine companion, as well as a general look at the gameplay, including combat, exploration, interaction with the environment, commands, and more. Have a gander at the video below.
Blair Witch takes place three years before the events of 1999's iconic horror flick, The Blair Witch Project, in 1996. Players control former police officer, Ellis, who is investigating the disappearance of a young boy in Black Hills Forest near Burkittsville. Naturally, things soon take a supernatural turn, as you find yourself haunted by the mysterious and malevolent force that haunts the woods.
Piotr Babieno, CEO at Bloober Team, commented:
We are so thrilled, and honestly a little scared, to bring all players, especially fans of Blair Witch, back into the haunted woods. It is genuinely an honor to be working on such a hair-raising, paradigmatic experience, which defined so many of our lives!
Lionsgate's Daniel Engelhardt added:
The team at Bloober is made up of amazing storytellers. We were excited to give them the opportunity to craft an original narrative set in the iconic woods of Blair Witch. They've taken the evil hiding in the Black Hills Forest to a whole new level. Players should enter at their own risk.
Blair Witch is set from a first-person perspective, and doffs its cap more to psychological horror than anything else, with a big focus placed on exploration and atmosphere. As such, it's probably best you keep a spare pair of underwear by your side while playing.
Stay tuned to PSU.com for more details on Blair Witch on PS4 as we get it.