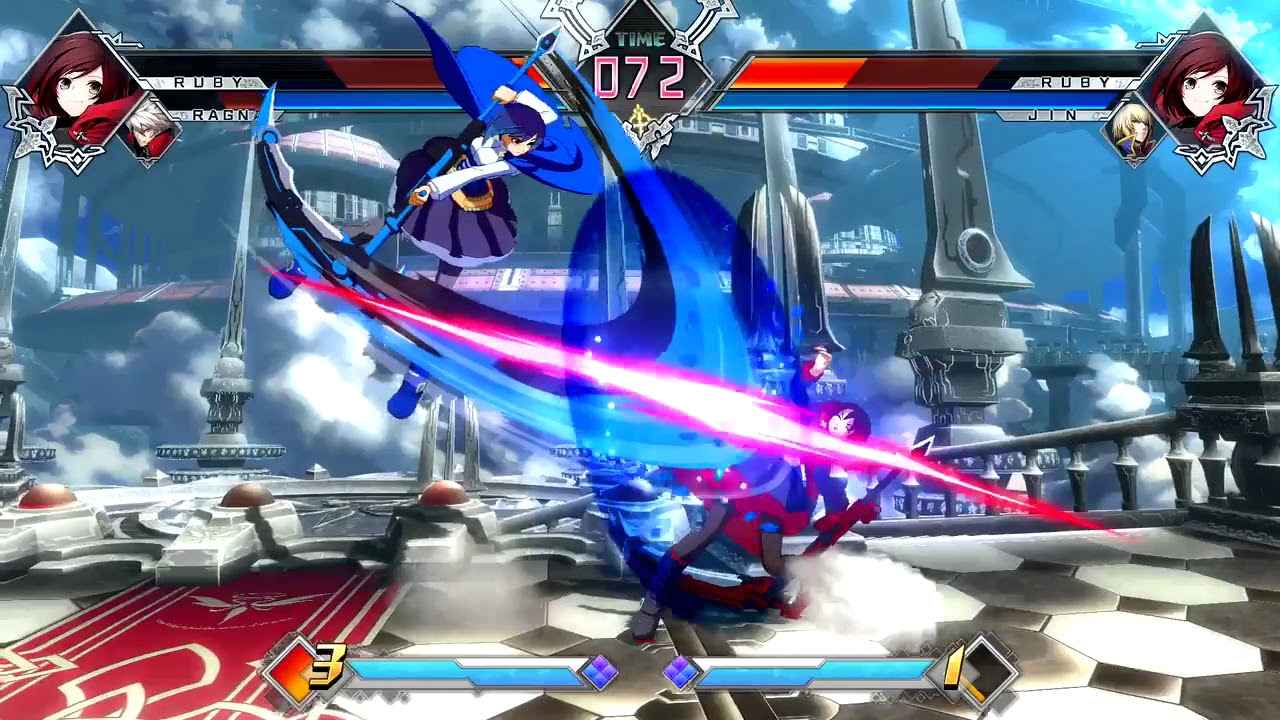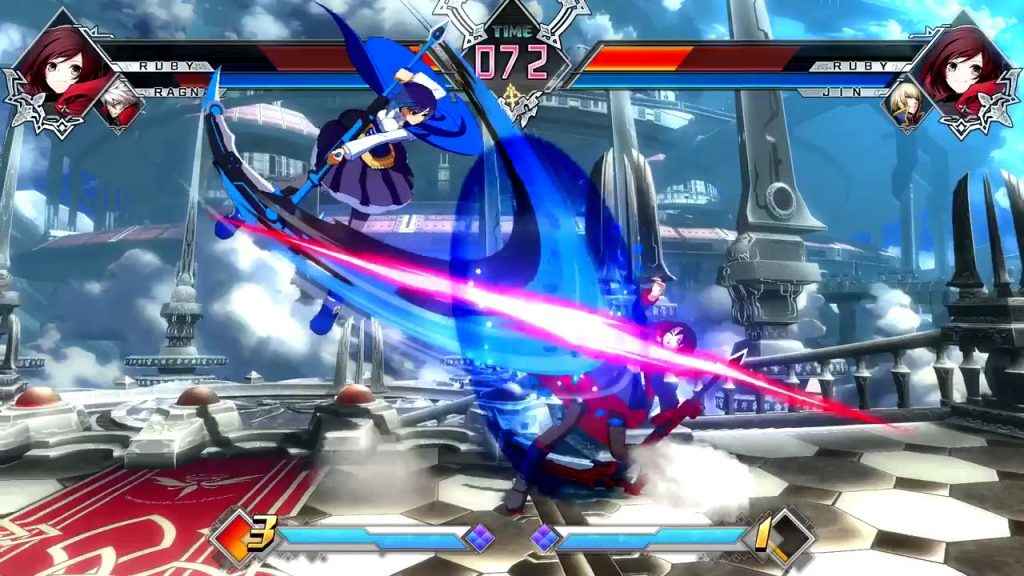 Japanese fighting game, BlazBlue: Cross Tag Battle will be getting full English dubbing. Confirmed via a live Twitch stream from Arc System Works this week, the developer confirmed that English voice acting will be available alongside Japanese.
So, it looks like players will have the option to switch between Japanese and English voice-overs, and you may even be able to change the language per character. In the stream, the developer showed Ruby Rose speaking in English but her opponent Weiss had a Japanese voice.
BlazBlue: Cross Tag Battle is due for release on PS4, Nintendo Switch and PC on 31 May, 2018.
Other games shown during the stream include Slide, Dice and Rise, a no-health bar 2D fighting game that's coming to PS4 next week. Check out the Arc System Works stream in full.