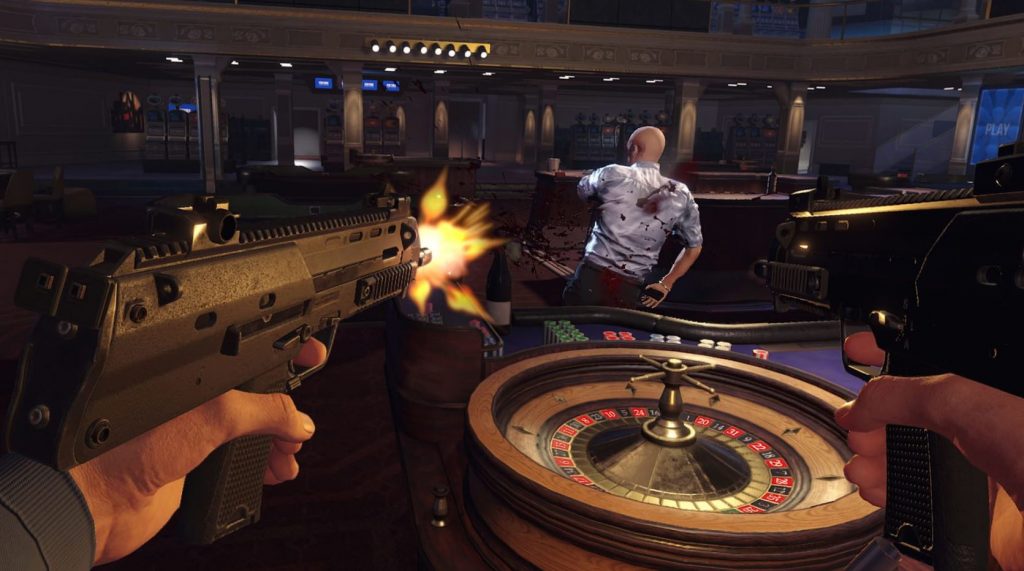 The PSVR Summer Blockbuster, Blood and Truth is getting a free demo for PSVR and it is out now!
The free demo will allows you to experience the first mission of Blood and Truth, which involves you performing a rescue mission deep behind enemy lines. Infiltrate the enemy compound and blast your way out of it in an intense rooftop shootout.
On top of the demo, London Studio will be releasing a new update for the game on July 25, 2019, that will add some 'fun post-game extras' to the action game.
You can check out the launch trailer for the game below:
Blood and Truth is London Studio's first big project on PSVR after creating PlayStation VR Worlds back when the system released. Blood and Truth is an evolution of The London Heist which was an experience featured in PlayStation VR Worlds. We enjoyed the game back in May. In our review, we highlighted that the presentation, story, and characters are top-notch.
If you don't know what Blood and Truth is, this description below should give you a good idea:
Put on your PlayStation VR headset and ready yourself for hard-hitting action in the gritty and glamorous London underworld. You are elite Special Forces soldier Ryan Marks, on a desperate mission to save his family from a ruthless criminal overlord.

Grab your PS Move motion controllers and blast anyone in your way as you go face to face with enemies, uncover secrets and experience the thrill of the chase in a high-octane action narrative inspired by PlayStation VR Worlds' 'The London Heist' experience.
Blood and Truth is available now on PSVR and the demo for the game is also available now.
Will you be trying out the demo? Have you already played the game? If so let us know what you think.
Source – [PlayStation Blog]