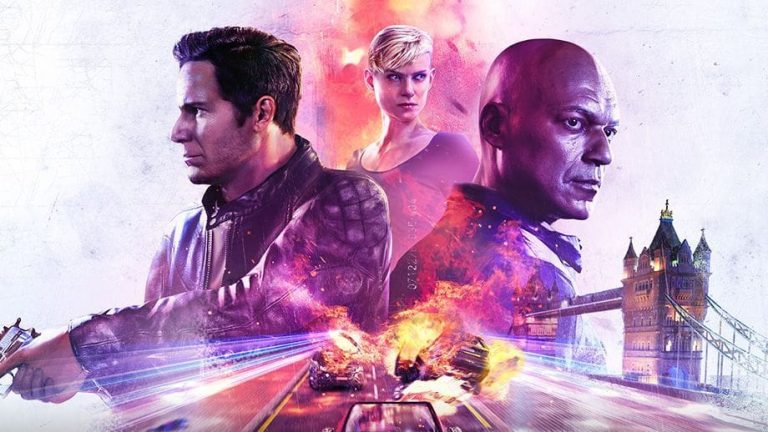 Sony London Studio has announced details on the new Blood and Truth update, which includes music-themed content to keep you plugging away at the cockney shooter over the holidays. The update is available to download for the PSVR-exclusive title now.
New Blood & Truth Update Detailed
The main highlight here are the Rhythm Challenges, which not only tests your dual-wielding skills but also your quick reaction times and rhythm. Each of these challenges deploys targets in sync to the grime mash-up tracks featured in the Blood & Truth soundtrack, and have been hand-picked by the studio.
Meanwhile, the DJ Booth plucks the location from the main campaign and gives you your own practice range to let you show off your mixing skills and light effect without worrying about dodging bullets.
Here's some tips straight from the developer:
Hitting the sticker in the centre of the record (the white section of the targets) counts as a bullseye and gives more points. Accuracy as well as timing count towards getting the highest scores!

The points awarded for each target hit increase the more 'on beat' you are. Watch out for the colour of the shrinking ring around each target as it moves. Aim to hit the target as the ring turns pink and pulses briefly. This signifies the target has hit the beat. Shooting the target at this moment gives out more points!

Keep your multiplier up! Hitting targets at a Cool or Perfect timing will count towards your combo score and slowly build up your combo meter. As your combo meter builds your score multiplier will increase – X1, X2, X3 and finally X4. Keeping this multiplier up is key to making it to the top of the leaderboards. Missing a target will reset your combo score and put a dent in your combo meter, so try and maintain your combo chain!

If you manage to hit every target in a stage with a Cool or Perfect timing you will earn a Perfect Combo bonus upon completion of the level. Note: this is very hard to pull off. Good luck.

There is no fail state for missing targets in this challenge so don't worry if you are having trouble keeping up with the rhythm of a particular challenge. Keep playing and try and get a feel for the target patterns and tempo of the songs. You'll see your score gradually increase as you become familiar with each track.