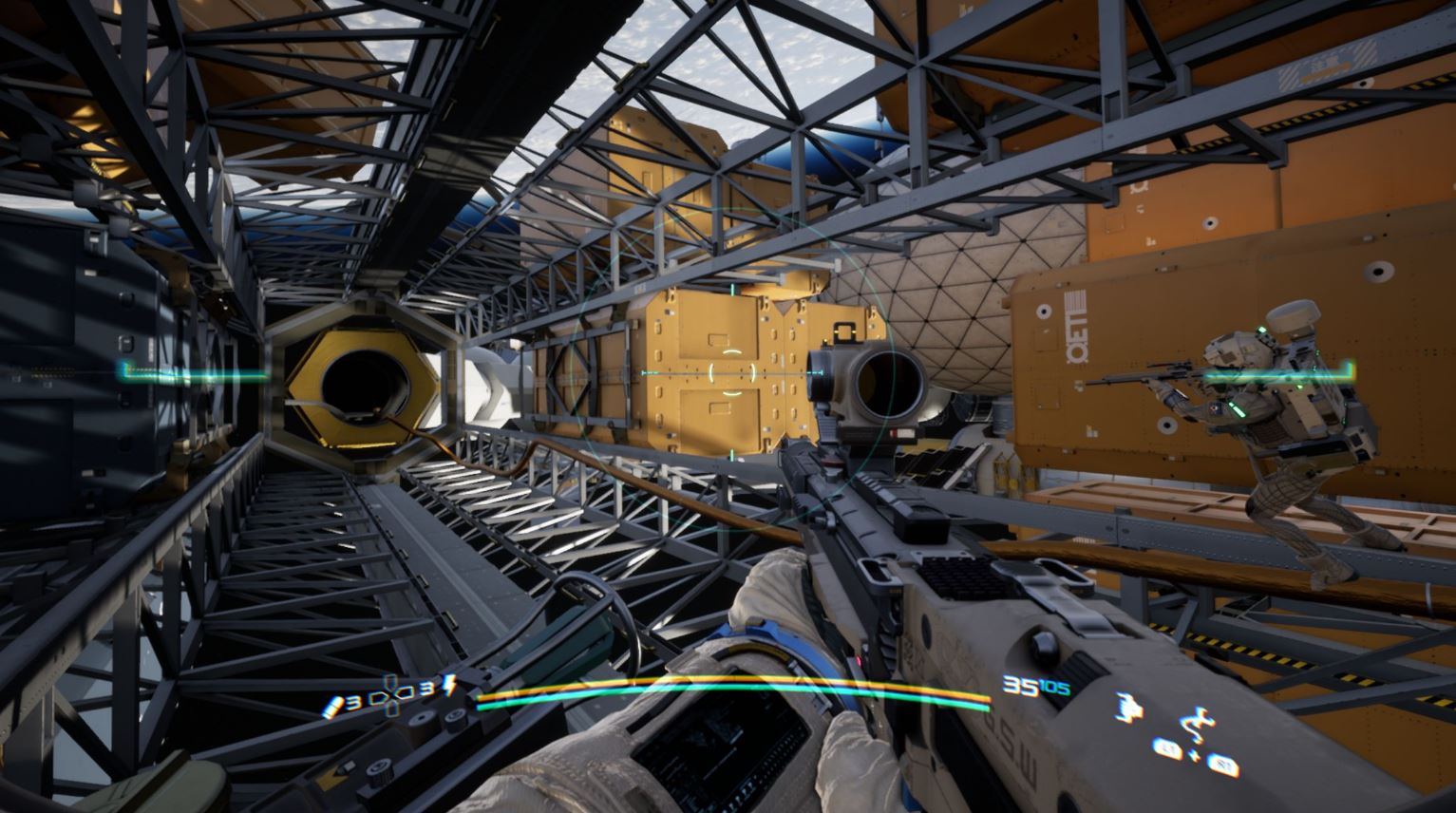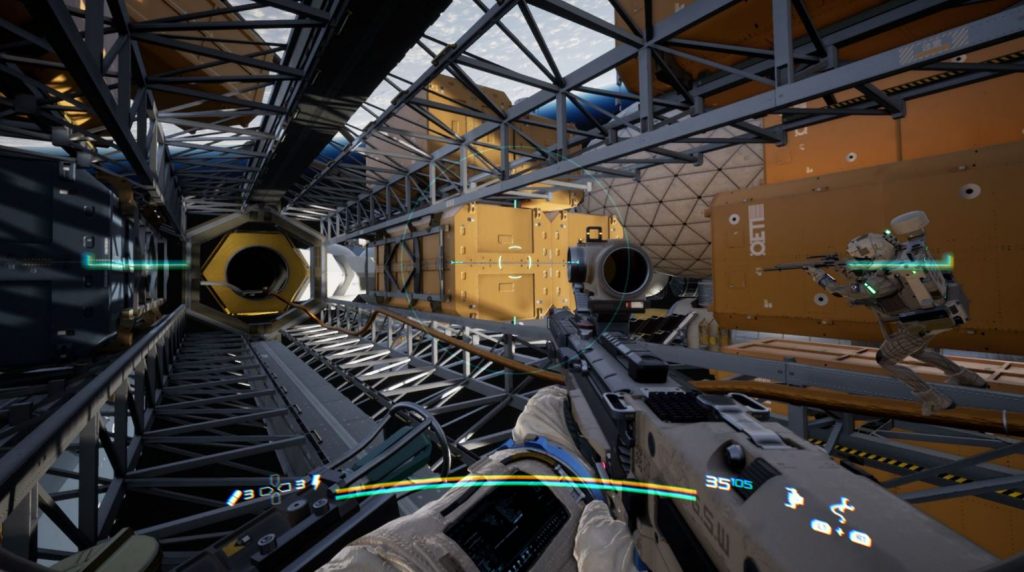 The Boundary Gamescom 2019 trailer has been released, offering a unique look at the Space FPS, with some classical music playing behind the heart-pounding action.
Boundary Gamescom 2019 Trailer
The developer behind the game, Surgical Scalpels, offered us a new look at their upcoming title with the Boundary Gamescom 2019 trailer, alongside adding a PC version of the game. The trailer offers a new look at several features of the game including marking objectives and pulling yourself towards an enemy to melee kill them.
Boundary is a 5v5 multiplayer shooter that takes place in a world where Governments, pirates, mercenaries and more plunder the universe to find valuable items and materials, hoping to sell them on the black market. The game features a variety of maps, modes, customisation options, and a deep and multi-levelled progression system.
You can watch the Gamescom 2019 trailer below:
Boundary is part of a PlayStation initiative called the China Hero Project which helps publish games out of China and bring them into a global market. Surgical Scalpels' multiplayer FPS is set to be one of the first titles to release under this program and it is looking like a unique and interesting FPS.
This trailer comes during Gamescom 2019. The Gamescom convention hosts almost every major publisher in the industry, including Sony Interactive Entertainment. The convention kicked off with Gamescom Opening Night Live a reveal show hosted by Geoff Keighley, the Creator of The Game Awards. You can rewatch the livestream here.
If you need to keep up with all the announcements from the show you can head over to our landing page for the event which has every announcement made during the show. You can also see the announcements as they happen by heading to our Gamescom 2019 Feed.
Boundary is set to release on PS4 and PC in 2020.