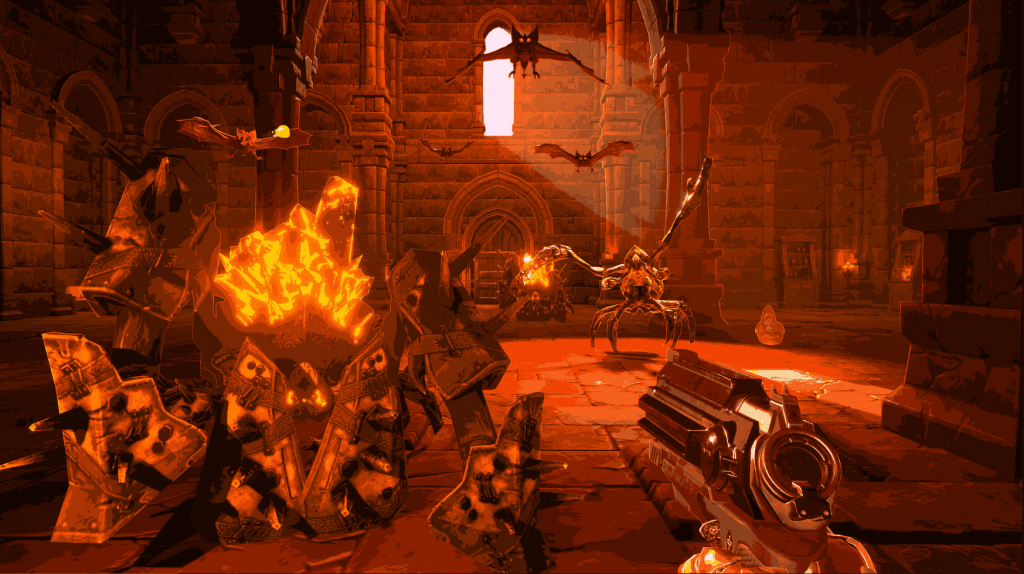 The first game from Awe Interactive is called BPM: Bullets Per Minute and it is a rhythm first-person shooter coming to PS4 in 2021, where you have to time each shot and reload to the beat.
The game is a unique blend of Doom-style combat and the timing needed in a rhythm game, where your actions and those of your enemies are all tied to the beat of the music. The game is fast, frenetic, and a chaos-filled dance to rock opera. The classic features of arena shooters are all here, with rocket jumps, bunny hops, and double jumps.
BPM: Bullets Per Minute will feature 5 different characters, each with their own abilities and tools, alongside 40 items that will buff those characters in unique ways. Alongside the core randomly generated dungeons, there will be challenge missions for you to truly test your rhythmic skills.
You can watch the latest BPM: Bullets Per Minute trailer revealing the PC release date and PS4 release window:
BPM: Bullets Per Minute is one of two rhythm-based first-person shooters set for 2021, with Metal: Hellsinger also coming out, although this game will focus more on hard metal and create a more harsh metal soundscape than BPM will.
BPM: Bullets Per Minute releases for PS4 in 2021.