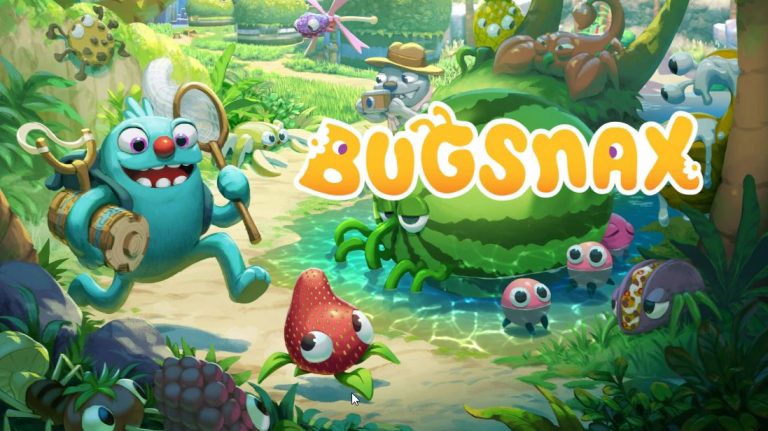 Developer Young Horses has lifted the wraps off a brand new Bugsnak for its upcoming action-adventure romp Bugsnax, and it's called the Banopper.
Bugsnax Reveals New Bugsnak
The Banoppers are known to inhabit the snow-covered crags of the Frosted Peak, and are able to hop from tree to tree to find a place to shelter from the chilly weather. Here's a couple of stats:
Bug: Grasshopper
Snack: Banana
Temperament: Energetic, fleeting, cautious
Calorie Count: 10,500 kcal
Blood Type: K
Bugsnax is currently slated for release in December 2020 for PS5, PS4 and PC. Here's the official blurb for more details:
Bugsnax takes you on a whimsical adventure to Snaktooth Island, home of the legendary half-bug half-snack creatures, Bugsnax. Invited by intrepid explorer Elizabert Megafig, you arrive to discover your host nowhere to be found, her camp in shambles, and her followers scattered across the island alone… and hungry!

It's up to you to solve the mysteries of Snaktooth Island: What happened to Lizbert? What are Bugsnax and where do they come from? But most of all, why do they taste SO GOOD?
[Source – Young Horses on Twitter]