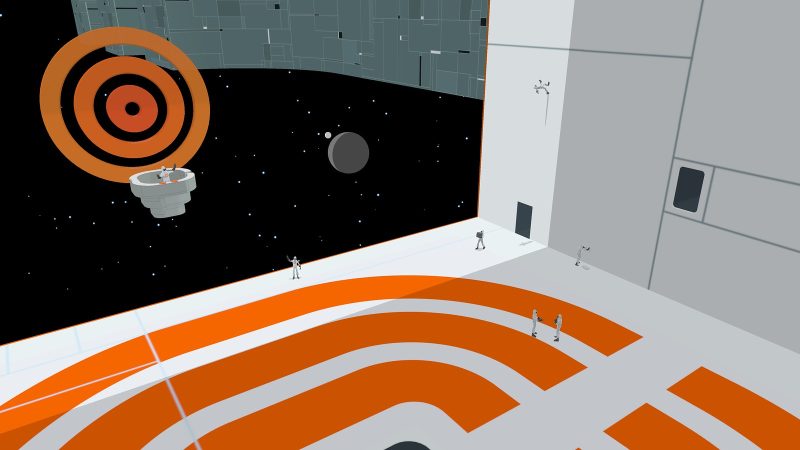 C-Smash VRS is the comeback no one could have seen coming for a classic SEGA game, and it'll launch on June 23, 2023 for PS5 and PlayStation VR2.
If you can't wait until June to get your virtual squash skills going, you'll be able download a demo today to try it out.
"We are extremely excited to play, I hope you are too?" announced the game's official Twitter account. "C-Smash VRS Playable demo is available now, pre orders are open and we will release the full game 23.6.23 (6.23.23) – Enjoy. Hope to see you in space!"
https://twitter.com/Csmashvrs/status/1638942953681895424?s=20
Along with the demo announcement, we got another post on the PlayStation Blog from the game's director, Jörg Tittel, where he goes into detail on what'll be available in the demo, and into the game modes available.
There will be a tutorial when you first jump into the demo, after which you'll be able to give the training room a go.
On top of that, the demo then includes the versus mode, where you'll play against players around the globe.
The tutorial will be the most we get of the journey mode that the game will include, but thankfully June isn't too far away.
Source – [PlayStation Blog]