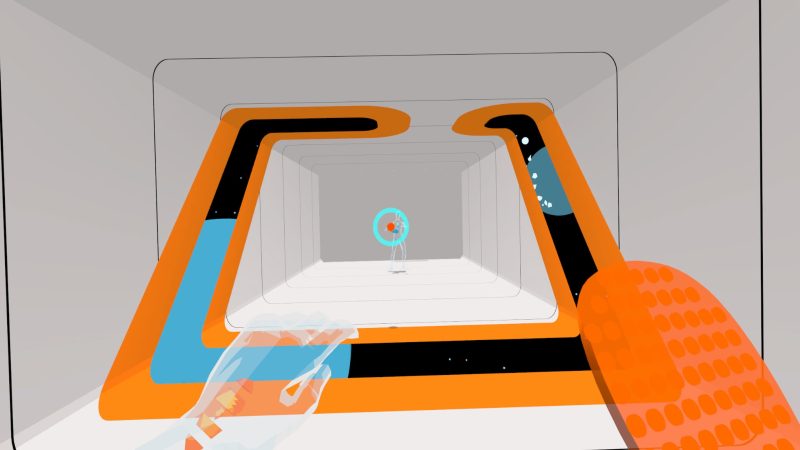 C-Smash VRS Review (PSVR2) – Not everyone will remember the sci-fi inspired tennis game from the final days of SEGA's time in the console space with Cosmic Smash on the Dreamcast, but C-Smash VRS game director Jörg Tittel does.
Tittel saw potential in the game that had previously gone untapped, until now however with the release of C-Smash VRS, turning the original Cosmic Smash into an incredible VR experience, at home workout, and competitive game.
All together, C-Smash VRS is a fun, easy-to-pick-up experience that takes full advantage of the PlayStation VR2 in the best ways, and a must-have for anyone who took the plunge on PlayStation's new generation of VR.
C-Smash VRS Review (PSVR2) – Virtual Squash And Chill
---
What's Old Is New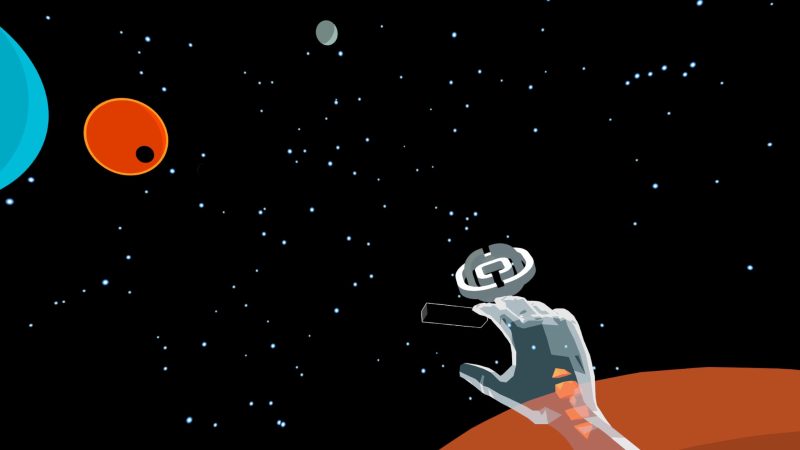 Firstly, it's worth pointing out that Tittel and the team at Wolf & Wood are visionaries. How they saw what Cosmic Smash could become and how well its been realized and executed is more than worth a shout, because C-Smash VRS is exactly the kind of VR game I've always wanted to play.
I had never heard of Cosmic Smash, it was only when I heard of C-Smash VRS that I knew it even existed. Looking back, had someone told me about Cosmic Smash I probably would have checked it out.
It had a great sci-fi look to it that I would've been into back then because I still am. For all this looking back however, C-Smash VRS is a testament to looking ahead at how things can be built on top of one another.
C-Smash VRS is an incredible modern-day building on top of Cosmic Smash, a game that takes the top tech of the day and makes you really feel like everything about your experience is cutting edge. Even if there are technically more advanced headsets than the PSVR2, it feels top-of-the-line when playing C-Smash.
That's due in part to how C-Smash gets you into the game. A handle, floating towards you that you can pick up with either hand to indicate your dominant hand for your racket. Grabbing it immediately pulls you into the court and in no time at all you're in the swing of things, pun very much intended.
Smash VRS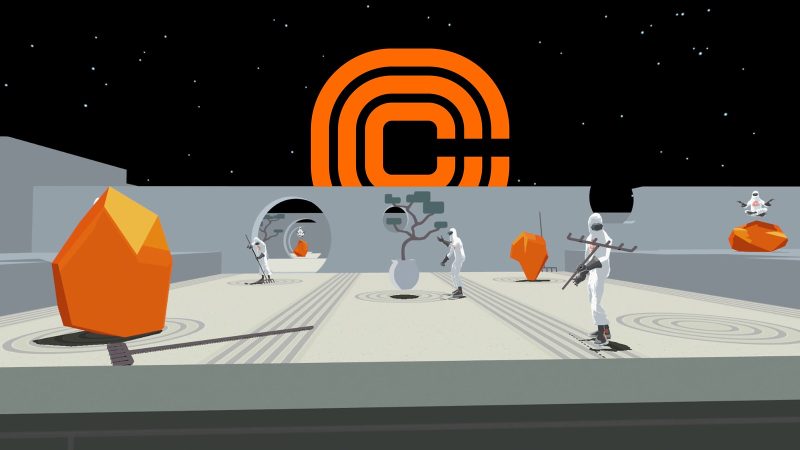 What really makes C-Smash VRS shine however is the VRS part of it. When you are able to get into a match, C-Smash becomes fully realized and I had an absolute blast playing against friends and strangers alike.
My favourite game mode where I get the most competitive is definitely the Bodyshot mode, where your opponent is your target, and you have to both try and hit them while using your racket like a lightsaber and reflect shots away from you.
My favourite game mode however for playing against friends and just relaxing is Firewall. You try to colour as many blocks in your colour, while your opponent does the same on their side. It's the perfect kind of game mode than can go on for a very long time, and it's also a great mode to just be chatting with friends while playing.
There's just this chill side to C-Smash VRS that I love the vibe of, and makes it feel like the kind of VR game you don't mind hopping in and out of for short sessions.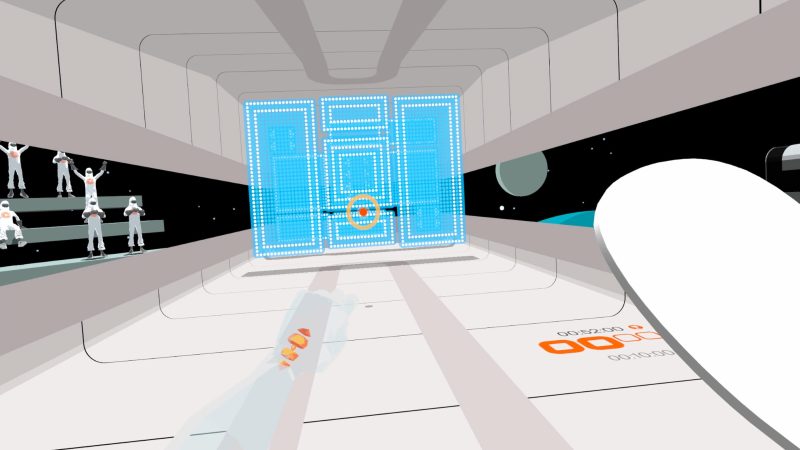 I think part of that comes from how you can really play C-Smash in any way you like. As much as it can be quite the workout if you want it to be, I like to play seated more often than not, and I'm very pleased to have the option. The crouch button even helps with those lower shots you're not able to reach down for due to having a couch or chair in your way.
And while I think the VRS modes are where the game really shines, the single-player Journey mode is excellent for replaying and constantly just letting yourself get into a flow mode. While the nature of VR can mean for a lot of people that their sessions are kept under an hour, myself included, C-Smash has been the first game where I can simply be playing for hours if left alone.
Let's Hop Online For Some C-Smash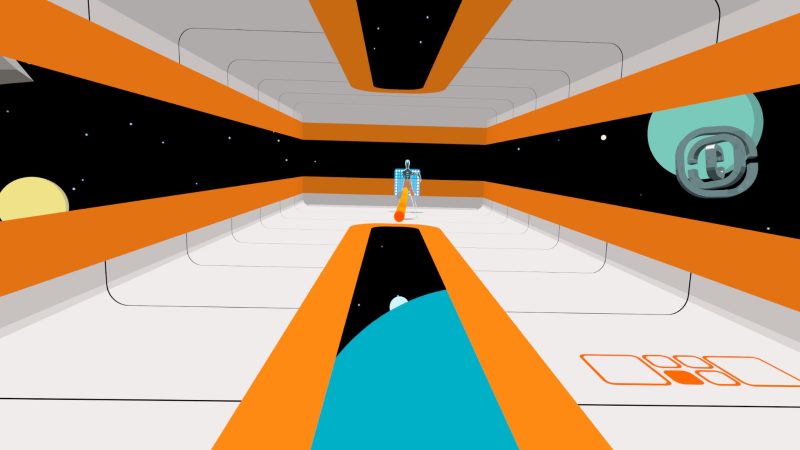 One thing that is an unfortunate reality is that if you don't have a friend ready to go with their own PSVR2 and a copy of C-Smash VRS, it is for now very tough to get into a match with a random person online.
Matchmaking just takes forever, and that's through no fault of C-Smash in my opinion, that's more down to the fact that the PSVR2 and VR itself remains a niche part of the market, despite the increase in popularity we've seen over the years.
Basically, if you have a PSVR2 and don't have C-Smash, I'd say do yourself (and me) a favour and pick it up so we can go head-to-head online.
There's also the case that if you've been through Journey mode and are just in the mood for any of the VRS modes, C-Smash can quickly feel light on content. Thankfully this won't always be the case, as we've already seen developer Wolf & Wood release new stages in recent updates.
I can't however review what's to come, just what I have in front of me. I'm hopeful we'll see more than new stages coming soon, like more new game modes for VRS.
All that said however, C-Smash VRS is an essential buy for anyone with a PSVR2. It's the kind of game that everyone should have in their library, because it's such a perfectly executed balance of challenge and fun while taking full advantage of the interactivity possible in VR, all while being a good looking and good sounding game.
The sound the ball makes when you get a good, solid hit off just never stops feeling good, and the music suits each stage perfectly to help you get into that all-important flow mode.
If you've not yet picked up C-Smash VRS and you have a PSVR2, put it at the top of your wishlist.
C-Smash VRS is now available on PS5 and PSVR2.
Review code generously provided by publisher.