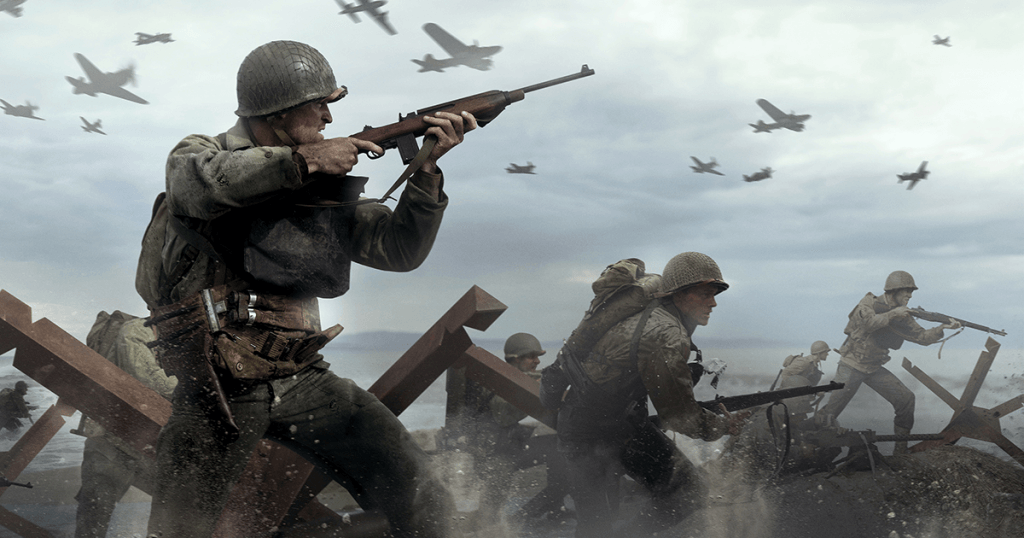 The NPD Group has named Activision's Call of Duty WW2 as the best-selling console video game of 2017.
This latest milestone means that the multi-million selling first-person shooter franchise has come out on top as the best-selling console game for the ninth year in a row.
As previously reported, Call of Duty WW2 gave the series a much-needed shot in the arm, with sales of the game significantly higher than that of Advanced Warfare. In fact, it recorded the best performance for the franchise since Black Ops 3.
Call of Duty WW2 takes series to new heights
"As proud as we are of Call of Duty: WW2, we're equally proud that our talented teams have found ways to keep Call of Duty fresh, relevant and on top of the charts for nearly a decade—an amazing feat. Thanks to the greatest fans in the world for their passion and engagement with this awesome franchise," said Activision CEO, Eric Hirshberg.
Developer Sledgehammer Games recently launched the festive-themed Call of Duty WW2 Winter Siege event.
PS4 owners will be able to get their paws on the first batch of Call of Duty WW2 DLC, The Resistance, 30 days before anyone else as part of Sony and Activision's ongoing timed-exclusivity deal.
Despite widespread critical acclaim for returning to its roots, rumors have suggested that Call of Duty will be returning to contemporary battlefields in 2018.
Read our Call of Duty WW2 review to see what we made of the series' return to 1940s-era battlefields.
Source: GameRant