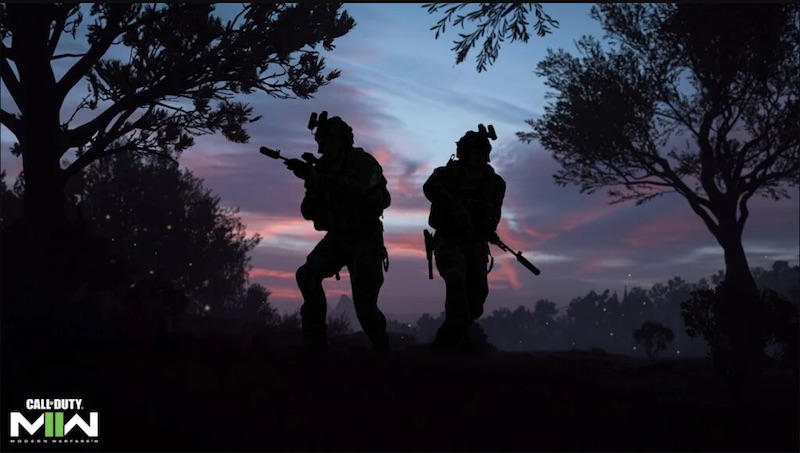 Activision has announced that it will release three-player Raids for the Special Ops mode in Call of Duty: Modern Warfare 2 as part of the game's post-launch slate in December.
The publisher confirms that Modern Warfare 2's first season of live content will be unleashed on November 16, 2022 and will be accompanied by the release of the DMZ mode and Call of Duty: Warzone 2.0. Meanwhile, the Season 1 Reloaded patch will drop on December 14, which includes "the very first episode of Raids' and a "legendary multiplayer map.:"
According to Activision, Raids are "a whole new experience for the franchise — a three- player cooperative engagement requiring teamwork and strategic, puzzle-solving thinking in-between bouts of intense combat," and are also labelled "a direct continuation of the Campaign."
Related Content – Sony PS5 Complete Guide – Everything Explained On PlayStation 5 For New Users
Special Ops mode will launch with three missions and are set in Warzone 2.0's Al Mazrah region. The first is Bad Situation, where players must unearth intel and evidence left behind by Al Qatala by infiltrating a town in the dead of night, while the seance is known as Vehicle Escape, where you must destroy a series of SAM turrets hampering the arrival of reinforcements.
The final mission is titled Observatory Defense and has you defending a location from waves of enemies that are hell bent on detonating bombs. Items such as Killstreaks, self-revive kits and armour plates are available for purchase between waves.
Call of Duty: Modern Warfare 2 is scheduled for release on October 28, 2022 for PS5, PS4, PC, Xbox Series X/S and Xbox One. You can find out more about the Campaign Early Access for digital preorders here.