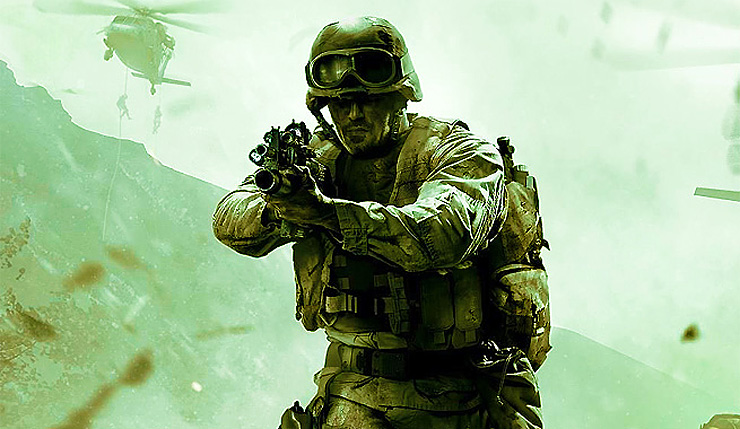 After more than a year of rumours, Activision has officially announced that Call of Duty: Modern Warfare is releasing October 25, 2019 on PS4, Xbox One and PC. It's a reimagining of the multi-million selling Call of Duty sub-series. Call of Duty Modern Warfare 2019 is being developed by Infinity Ward as previously confirmed, and offers a completely unified experience, with narrative and progression across both the single-player and multiplayer experiences.
You can check out the reveal trailer below:
Call of Duty: Modern Warfare Details Confirmed
Call of Duty: Modern Warfare's campaign will offer a diverse range of play styles, with players engaging in close quarters, stealth, and long-range combat, and features a rich cast of international special forces and freedom fighters. Locations range from 'iconic' European cities and volatile expanses of the Middle East, with fan-favourite characters such as Captain Price set to return.
What's more, Activision is boasting that players will get to 'experience the personalities' of these characters, as they operate in the gray area of the rules of engagement.
Naturally, Infinity Ward is also packing in a robust multiplayer experience, promising not only the classic multiplayer you'd come to expect, but also an all-new cooperative mode, which sees players tackling strategic co-op missions that gamers of any skill level can have a crack at.
In terms of technical grunt, Call of Duty: Modern Warfare will feature a brand new game engine, which is set to provide a 'photo-realistic' experience. Among the features trumpeted include state-of-the-art photogrammetry, a new hybrid tile based streaming system, fresh PBR decal rendering system, and world volumetric lighting.
"The stakes have never been higher as players take on the role of lethal Tier One operators in a heart-racing saga that will affect the global balance of power. Call of Duty: Modern Warfare engulfs fans in an incredibly raw, gritty, provocative narrative that brings unrivaled intensity and shines a light on the changing nature of modern war," says Activision.
Call of Duty: Modern Warfare is due out globally on October 25, 2019.