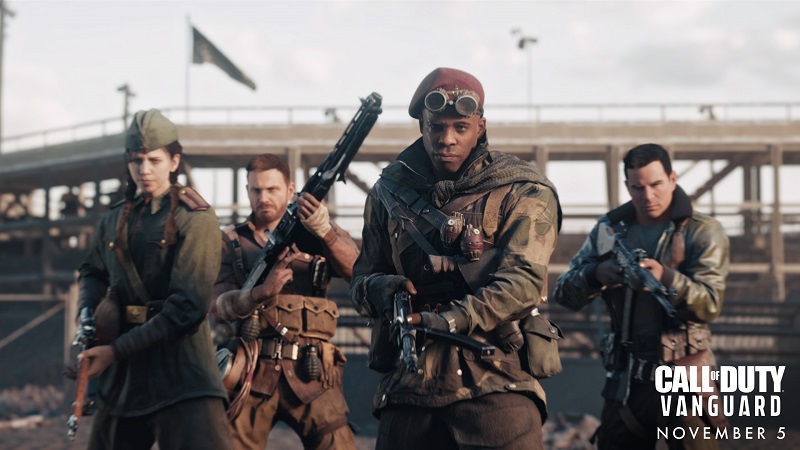 Call Of Duty: Vanguard had its big multiplayer reveal today (September 7) which gave us a slew of new details for Sledgehammer's latest entry in the Call Of Duty franchise and the approach they're taking this time around, along with some details about the new maps, changes they're making to the gameplay and if you want to give it a try, those who've pre-orderd the game can pre-load the beta now.
You can check out the full stream for Call Of Duty: Vanguard's multiplayer reveal that you can try out first on PS5 and PS4 for yourself, here:
In regards to gameplay changes, one of the biggest changes is the way that damage will be handled this time around, as part of your weapons customizations will be different ammo types, each with their own stats along with the multitude of other attachments puts damage output mainly in control of the players, rather than just relying on rate of fire.
Gameplay is much more tactical, something the developers stressed multiple times throughout the stream, with new additions like being able to fluidly transition between blind-fire and mounting your weapon for a steady aim. You'll also be able to utilize a new mechanic called suppressing, by which you keep an enemy suppressed behind cover actually slows down their movements.
Maps not only take you to multiple locations around the world, fighting in different kinds of environments, but they'll also play a much more tactical role in combat as well now that the environment is much more destructible. This also works in tangent with the aforementioned suppressing mechanic now included, as you can destroy the cover that your enemy is trying to us.
You can check out the multiplayer reveal trailer for Call of Duty: Vanguard for yourself, here:
Source – [YouTube]