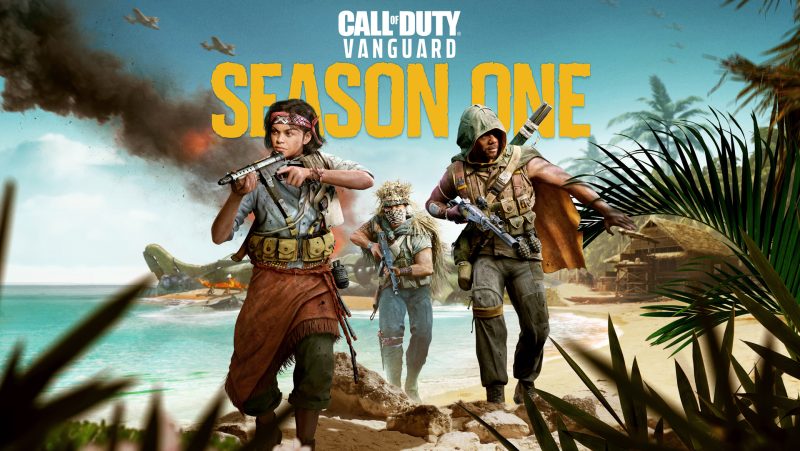 After Call Of Duty: Vanguard didn't have the launch that Activision wanted, problems haven't stopped coming with the launch of Warzone Pacific.
In order to try and address the issues plaguing the game currently, Activision has announced that the upcoming Season 2 launch for Call Of Duty: Vanguard and Warzone Pacific has been delayed.
An blog post was published to the community updates page on the official Call Of Duty website, explaining the delay.
"Currently, our community is experiencing issues across Call of Duty®: Vanguard, Warzone™ Pacific, and Modern Warfare®.

We feel your frustrations and hear you loud and clear.

To date, we've deployed a number of updates, but more needs to be done. For this reason, we have decided to reschedule the start of Season Two across Warzone Pacific and Vanguard to February 14.

We will use this additional development time to deliver updates, including optimizations to gameplay, game balancing (including weapon and equipment balancing), to fix game stability and bugs, and to ensure an overall level of polish to improve the experience for players across Vanguard, Warzone Pacific, Black Ops Cold War, and Modern Warfare."
Ever since the launch of the new Warzone map, Caldera, players have had no end to their troubles in matches. Sledgehammer and its supporting studios have been doing what they can to fix issues, so hopefully this delay is what they needed.
It's also good to know that the delay itself isn't really that long, and only pushes the launch back 12 days.
In other Activision news, incase you didn't hear – Microsoft pulled out their black card a la Batman style and is in the process of acquiring Activision Blizzard King. All of it. For almost $70 billion.
Source – [VGC]