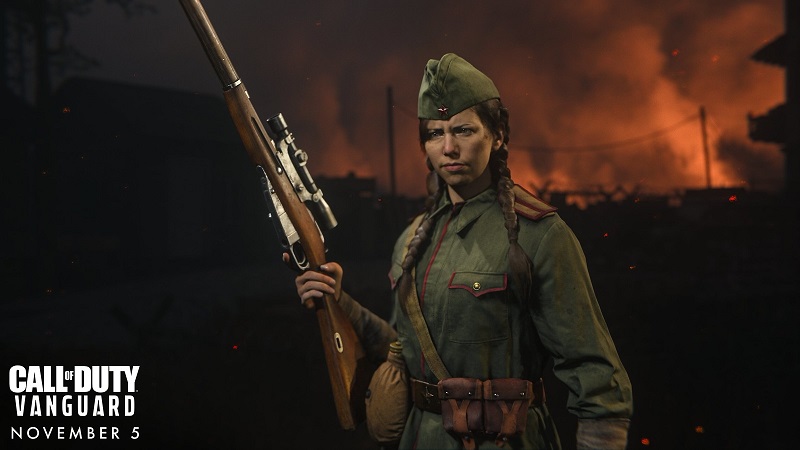 Call Of Duty: Vanguard is almost here, as it will be ready to hit store shelves next week, and ahead of that launch we've gotten another look at what players can expect, specifically PS5 players with the DualSense features the game will have detailed along with the new operators in a recent PlayStation Blog post.
Firstly, it looks like Sledgehammer Games has really tried to apply features within the adaptive triggers of the DualSense controller to make them work for any player, as they say in the post:
"Our goal in Call Of Duty: Vanguard was to simulate the trigger weight of real-world weapons, and to give the player the opportunity to find the trigger pull that works for them in the game."
Of course, as with most things with the DualSense the true judge will be actually feeling what it's like in the final product of the game. What is particularly interesting though is that different attachments will have an effect on how a gun aims and fires, differentiating how the adaptive triggers respond to it.
"In the end, the player will find variety in weapon feel, will find new variables to work with in weapon tuning, and will have the ability to add new attachments that change how the trigger reacts, the force of feedback, and the downsight speed.

The ability to do this with the DualSense controller has not only allowed us to add a new degree of tactical decision-making for players when building their perfect loadouts, but helps to increase the sense of immersion in the overall experience."
The operators were given their own PlayStation Blog post, which talked about the games campaign, saying:
"Vanguard's campaign is a story about a group of diverse soldiers who put aside their differences for a common cause: stopping a secret Nazi plot in the final days of WWII. Their mission also represents the origins of a new kind of combat unit that moved and fought unlike any other before it: Special Forces.
Even thought it's a larger than life story, at Vanguard's heart is a universal experience many of us have lived: finishing a tough job with a band of coworkers you didn't choose making true friendships and lasting bonds along the way."
It'll be interesting to see how the campaign stands up against previous entries in the franchise, and specifically Sledgehammer Games' last at bat with Call of Duty: WWII.
The four operators unveiled today are Arthur, Polina, Daniel, and Padmavati, and each has an in-depth backstory we're most certainly going to see more of on November 5, 2021.
Source – [PlayStation Blog]