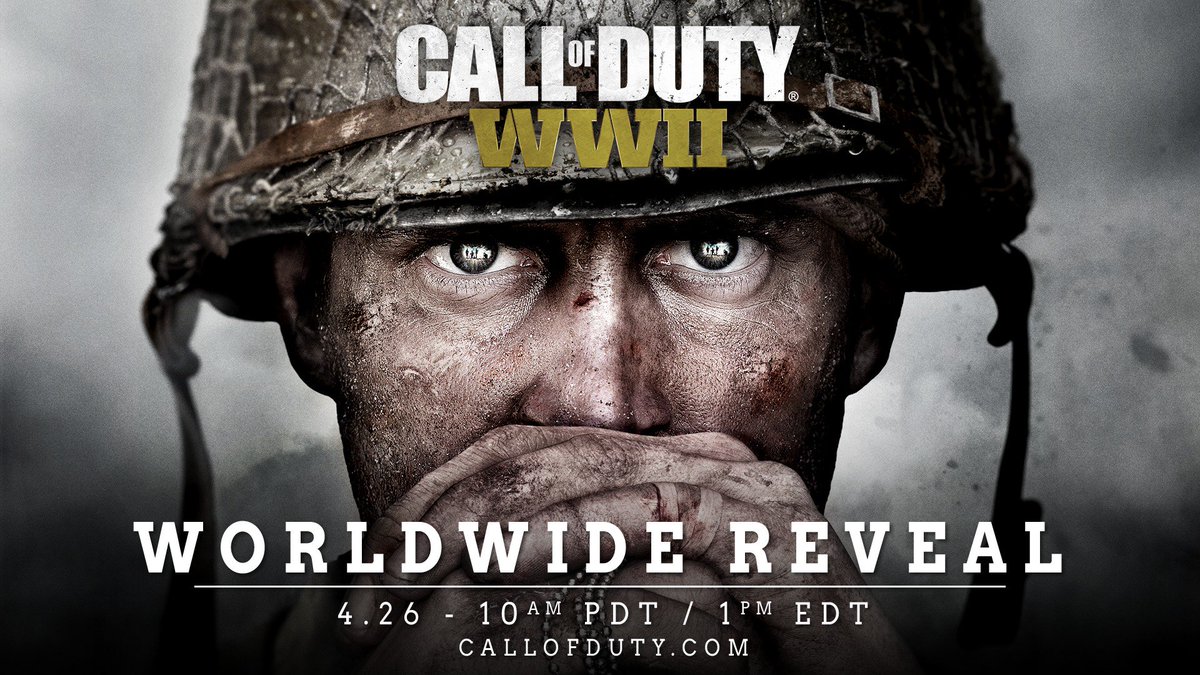 Returning with boots to the ground, the next iteration in the famed first-person shooter series Call of Duty will have its worldwide premiere on April 26, 10:00am PDT.

Entitled 'Call of Duty: WWII' and looking to pull the rug from underneath the futuristic-orientated tone of the last few entries when it's released on November 3, the Sledgehammer Games-developed shooter will take a step back in time and revolve around the global conflict which officially spanned six years from 1939 to 1945.

Fresh from the tepid reception levelled at Call of Duty: Infinite Warfare's setting, and indeed the relatively welcomed step-back for Battlefield One, it's safe to say that the vast majority of fans are happy with the decision to go back to ground combat. No more rocket-powered boosting for the time being, anyway.

Call of Duty 2017 is going back to World War 2
Also, as was to be expected, and confirmed via its box art leak today on Amazon U.K., Call of Duty: WWII will have a DLC exclusivity deal with Sony again, meaning that map packs will be available on PS4 a full month before anywhere else. It's proven lucrative in the past few years, much like the similar deal with Bungie's Destiny, so expect it to continue.

Though hinted at numerous times, Call of Duty: WWII was properly outed back earlier this month as retailer promotional material confirmed its World War 2 setting, its PS4-exclusive content and its release date.
As ever, stay tuned to PSU for the full scoop on Call of Duty: WWII when it's announced officially on April 26.