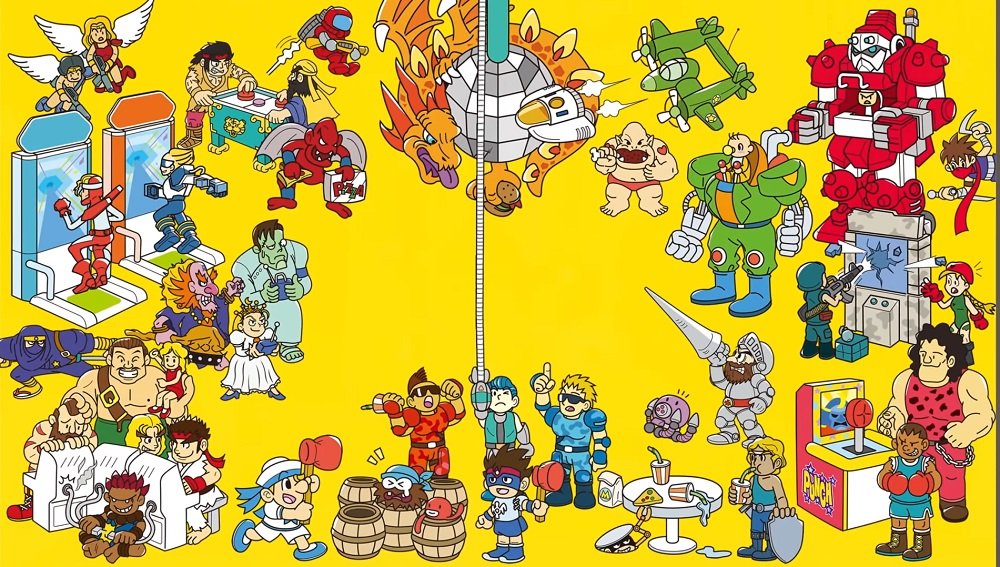 A listing on the Microsoft Store has indicated that Capcom Arcade Stadium will launch for PS4, PC and Xbox One on May 25, 2021.
It's worth pointing out that while an official release date has yet to be announced, the MS Store has proven to be a pretty reliable source when it comes to outing this sort of thing in the past. Hopefully we'll hear something from Capcom soon enough.
Capcom Arcade Stadium, like Ghosts 'n Goblins Resurrection, originally launched for the Nintendo Switch in February, and features 1943: The Battle of Midway as a free title. Beyond that, you can grab three packs featuring a bunch of games for $14.99 each, as seen below.
Pack 1: Dawn of the Arcade (1984 to 1988): Vulgus, Pirate Ship Higemaru, 1942, Tatakai no Banka, Legendary Wings, Bionic Commando, Forgotten Worlds, and Ghouls 'n Ghosts.
Pack 2: Arcade Revolution (1989 to 1992): Strider, Dynasty Wars, Final Fight, 1941: Counter Attack, Senjo no Okami II, Mega Twins, Carrier Air Wing, Street Fighter II: The World Warrior, Captain Commando, and Varth: Operation Thunderstorm.
Pack 3: Arcade Evolution (1992 to 2001): Warriors of Fate, Street Fighter II': Hyper Fighting, Super Street Fighter II Turbo, Powered Gera: Strategic Variant Armor Equipment, Cyberbots: Fullmetal Madness, 19XX: The War Against Destiny, Battle Circuit, Giga Wing, 1944: The Loop Master, and Progea.
Related Content – Sony PS5 Complete Guide – A Total Resource On PlayStation 5
[Source – Microsoft Store]