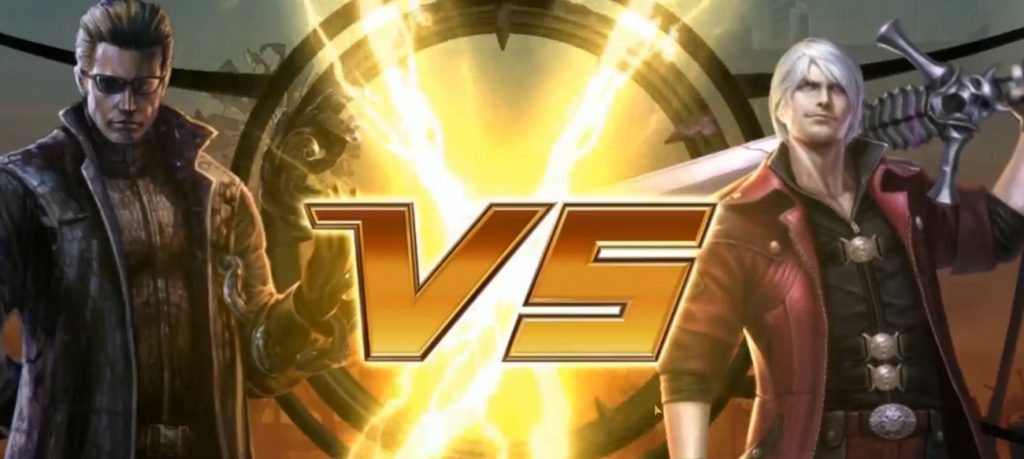 Capcom are known for their legendary franchises, Street Fighter, Devil May Cry, Monster Hunter. Well, now all those franchises are colliding once again in a new Card Battler game that Capcom has unveiled, currently titled Project Battle.
Project Battle hasn't actually been officially announced. However, some streamers did get the opportunity to play and stream the game this week. Maximilian was one of them. He streamed the game for almost six hours, giving us a lengthy look at it.
The game comprises of you choosing a Capcom character to be the face of your deck. The currently confirmed characters are Chun Lee and Ryu from Street Fighter, Dante from Devil May Cry, Wesker from Resident Evil, Nergigante and Rathalos from Monster Hunter, X from Mega Man, and Morrigan Aensland from Darkstalkers. The cards you can include in your deck cover a lot more characters and franchises.
The actual gameplay appears to be much more action focused than other card battlers, with the game featuring cooldowns on cards and damage being dealt in real-time.
You can check out the stream below and figure out what the game is about along with Maximilian:
This is certainly a strange announcement from Capcom, as the game still looks like it is in heavy development. And, with no official announcement, it seems like the team just want feedback at this stage.
Capcom has been creating some excellent titles in recent years. 2018's Monster Hunter World allowed the cult franchise to break through to the mainstream gaming audience. The game is set to receive a large expansion in September called Iceborne. Later this week, a beta will be held for all PS4 users, allowing you to get a look at some of the new monsters as well as try out some other new items and equipment.
Project Battle is currently in development at Capcom.
What are your thoughts on Project Battle? Intrigued or not too interested by it?