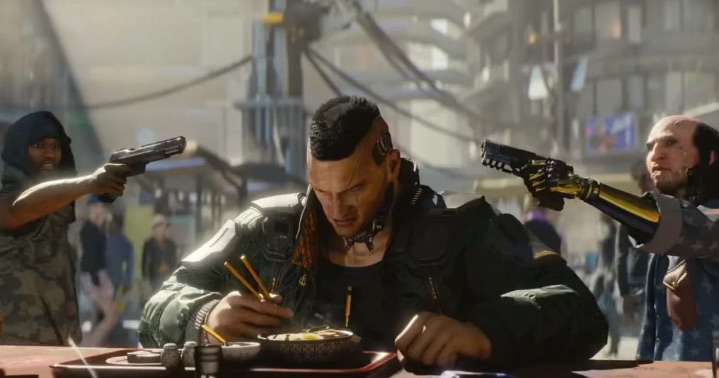 CD Projekt RED has confirmed that it isn't just working on one Cyberpunk 2077 title, it's working on three.
Stemming from an announcement from CD Projekt president Adam Kiciński today, the Polish studio confirmed it was working on two Cyberpunk titles in addition to the already announced Cyberpunk 2077.
As well as the "main game," "two more," titles are apparently being worked on by three teams total; though it is unclear what the size or capacity of those other teams are as of right now. Vice president Piotr Nielubowicz also said—via Polish outlet Bankier—the next big game they'll be making will be definitely be set in the same world of Cyberpunk 2077 that players will be enjoying when the game release next year.
"Our next big project will also be in the 'Cyberpunk' universe. And we're already working on it and treating it as a really big and innovative project for us."
As far as the size of this project, it is expected to be roughly equal to that of Cyberpunk 2077 – a mammoth feat when you consider just how long it has taken for CD Projekt to get Cyberpunk 2077 to where it is now.
Bear in mind too that Cyberpunk 2077 will be receiving substantial expansions post release too, meaning that the team that is working on the first of the games in this new series will likely be working flat out.
Additionally, no detail was provided as to whether these additional games would be spin-offs or direct sequels to Cyberpunk 2077. What we do know however, is that CD Projekt intends to release another, AAA sized game sometime in 2021, which by all indications would appear to be the second of the three Cyberpunk 2077 games.
Regardless, it looks like gamers are going to be absolutely spoiled when it comes to Cyberpunk 2077. Is three Cyberpunk 2077's a bridge too far? Let us know in the comments below!
Cyberpunk 2077 is set to release for PS4, Xbox One and PC on April 16, 2020.
Source: Nibel