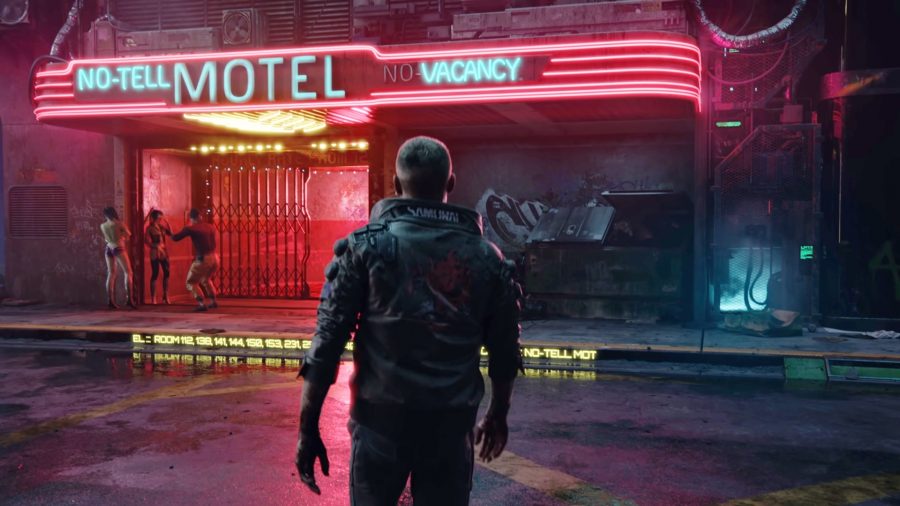 CD Projekt RED has revealed that it has started talking about Cyberpunk 2077 expansions ahead of the game's spring 2020 release, promising an evolving game world post-launch that will not simply be comprised of content cut from the main game. In many ways, the studio is following a similar path that it did with The Witcher 3: Wild Hunt.
Cyberpunk 2077 Expansions Planned
Speaking during an interview with Prima Games, Alvin Liu, Cyberpunk 2077's UI coordinator, also revealed that the upcoming sci-fi juggernaut will feature a "very rewarding" ending. Speaking of which, it's already been confirmed that the game will include multiple outcomes.
"We are talking about expansions in the future," said Liu. "We want to make sure everything's complete, but we also want to build open worlds. I know when I was playing The Witcher 3 and I finished everything, I still want to know what everyone was up to. I think we're going to have opportunities like that as well for Cyberpunk 2077."
Pleasingly, the studio is not withholding content to be released at a later date as DLC; the game will offer a complete experience out of the box.
"So I don't want to spoil anything right now, but very satisfying story arc, right? You're going to see characters and you'll see them develop. You're going to see them go through conflicts and resolve those conflicts. It'll be a very rewarding ending. We're not withholding content, we're not withholding story for the future to try to, you know, monetize it or sell it in pieces or anything like that. You're going to get the whole, full value game here."
Cyberpunk 2077 is due for release on PlayStation 4, PC, and Xbox One on April 16, 2020. John Wick star Keanu Reeves has a major role in the game as Johnny Silverhand, although don't expect him to belt out any tunes.
CD Projekt RED has previously hinted that the game may come to PS5 and Xbox Scarlett at some point.
Source: Prima Games