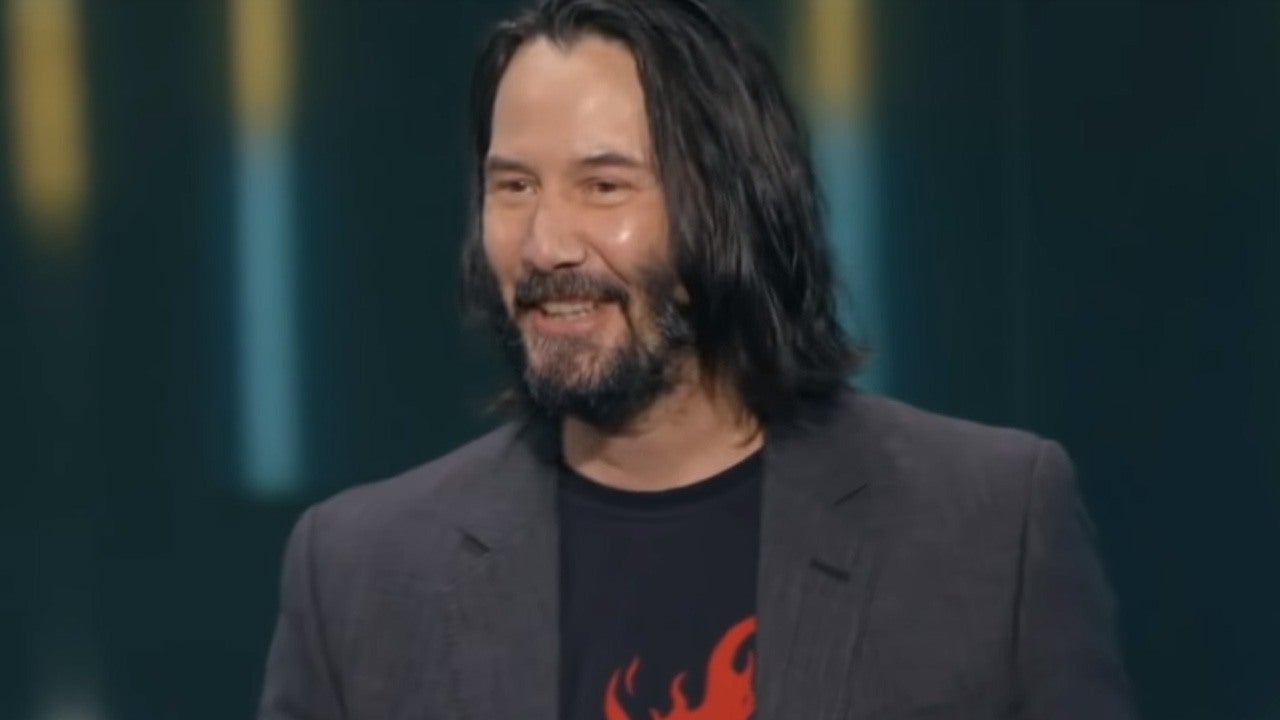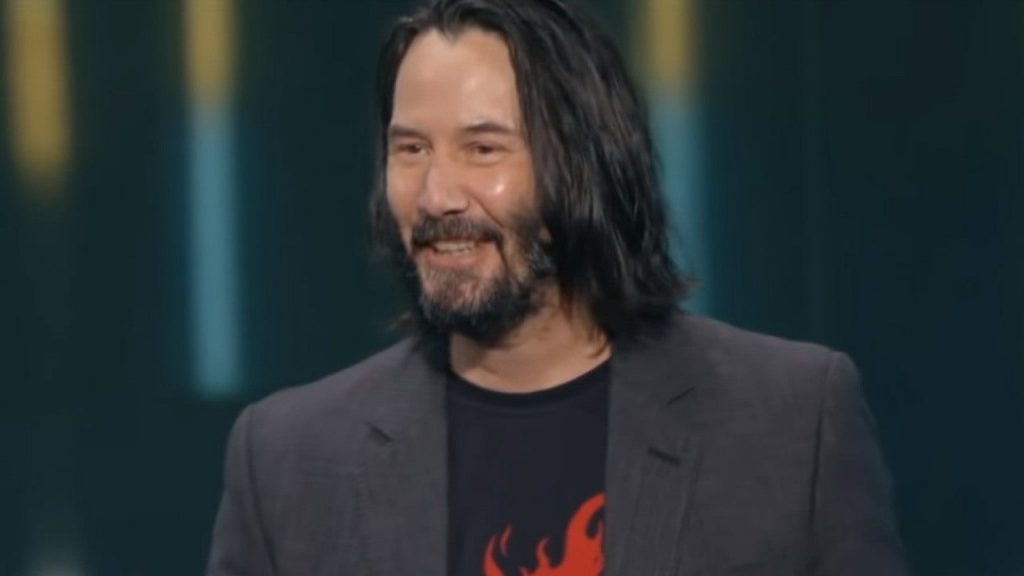 The Matrix actor Keanu Reeves will be appearing in Cyberpunk 2077 as a major character who fronts his own rock band, but don't expect him to belt out a tune or two: developer CD Projekt RED doesn't want Reeves to sing his own songs in the sci-fi opus. Reeves confirmed his appearance in the game during Microsoft's E3 2019 press conference, where he appeared on stage to rapturous applause from those in attendance.
As someone in the audience said, he's "breathtaking."
Cyberpunk 2077 Won't See Keanu Reeves Singing
Reeves plays Johnny Silverhand in Cyberpunk 2077, and his in-game band is known as Samurai. However, speaking during a chat with IGN, the John Wick star confirmed that he won't be getting a chance to get his Freddie Mercury on during the game. Still, players will be getting plenty of Reeves in the game, as he has the most dialogue in Cyberpunk 2077 aside from the main character.
"No, they don't want me to sing," said Reeves. "You know, we have a bit of time, so maybe we'll see what happens. Maybe the lead singer of the band will let me have some kind of influence in there. We'll see."
Elsewhere, Reeves said that the studio is allowing him to "collaborate a little bit" on his character, stating: "It was part of the attraction of it for me was that it was not only just my face, but they were asking me to perform a role – and a cool one."
Cyberpunk 2077 is slated for release on April 16, 2020 for PlayStation 4, PC, and Xbox One. While it's confirmed for current-generation systems, CD Projekt RED has suggested that the game may come to PS5 and Xbox Scarlett at some point down the line.
Set 57 years after the events of Cyberpunk 2020, a tabletop RPG released in 1988, Cyberpunk 2077 takes place in Night City, California, with players controlling a fully customisable Mercenary known as V.
Source: IGN