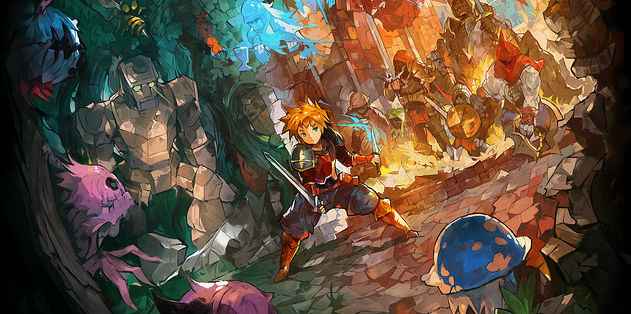 Chasm PS4 – The long-awaited 2D indie RPG Chasm is finally hitting PS4 and PS Vita this month after a five-year journey.
The side-scrolling RPG by Bit Kid Inc. features procedural room structure married to Metroidvania-style backtracking and releases on July 31
You play as a fresh recruit sent to investigate the shut down of a mining town. Upon arriving, you find plenty of supernatural creatures that need defeating as you seek to uncover the mystery of this now abandoned mining town.
You can have a look at Chasm in the announcement video below.
The game features a procedurally-generated map, but it won't be random to a fault, there's still a set structure to the design. Instead, certain set-pieces and areas remain set in stone while other pre-crafted rooms will appear in a randomized order.
Enemy placement changes throughout, but the game's design should mean you don't face endless waves of monsters or rooms and rooms of platforming. Hopefully, this will bring variety, replayability, and structure to the Metroidvania mold.
While Chasm is not a roguelike, the option to make it more like one will be there for those after a bit of extra challenge.
Chasm looks like it could be pretty good, and having tried the game out last year, PSU's own Garri Bagdasarov was impressed. We won't have long to find out if it delivers on its promise.