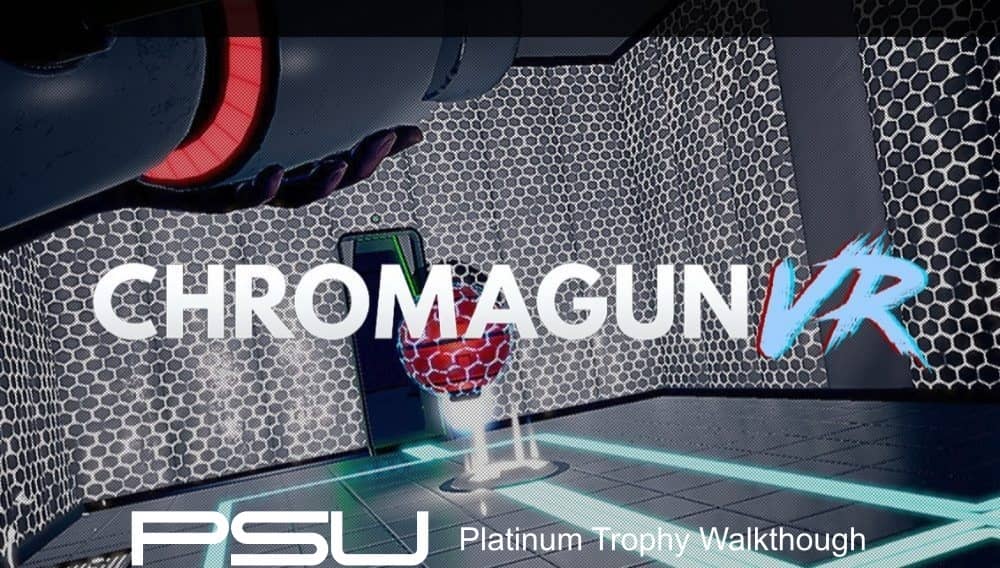 After my recent review of ChromaGun VR, I thought I would make a quick guide on how to obtain that elusive platinum trophy. The game is quite straight forward trophy-wise, there are only a few tricky trophies and most of them will come naturally playing through its campaign.
This guide can also be used for the non-VR version of ChromaGun. The non-VR version just includes a few more trophies but they are very simple and easy to obtain.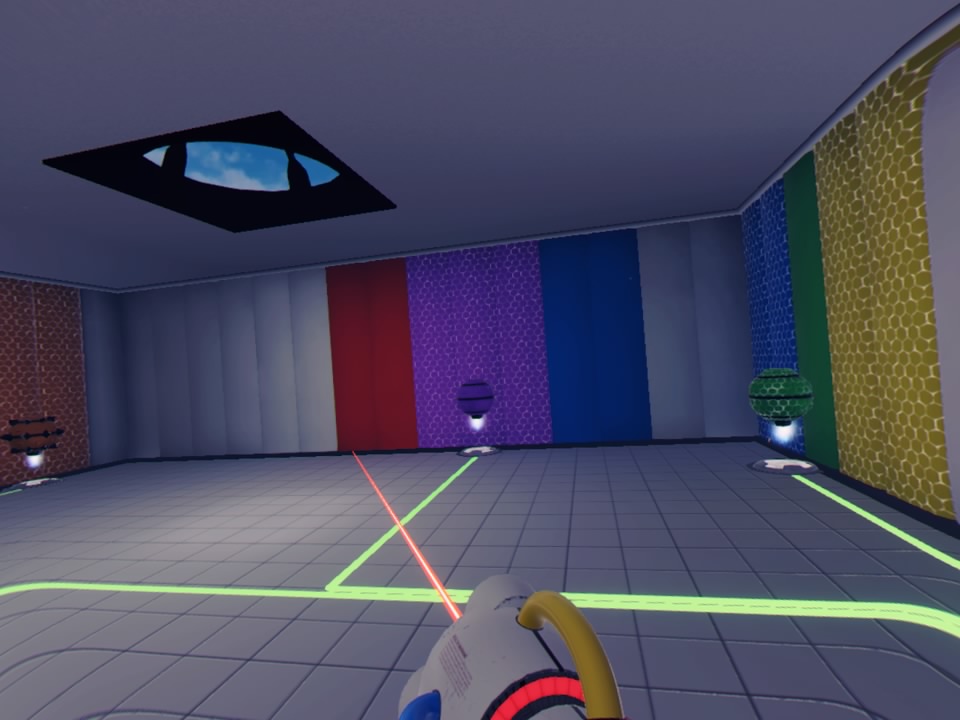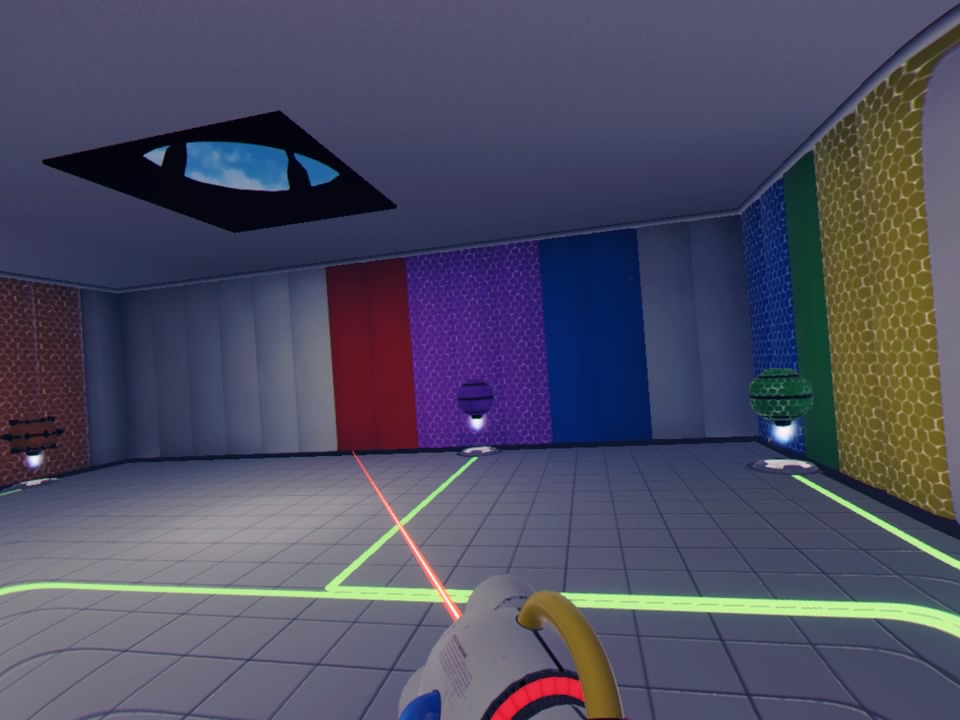 The trophy breakdown is as follows – 8 bronze, 1 silver, 9 gold, and 1 platinum.
Step 1 – Play the Campaign
Play through the campaign normally, nothing is missable and you can redo any level at your leisure. Just play through the 8 stages and its various rooms and enjoy yourself.
Most of the puzzles are not too difficult, you may need to try some things and experiment a little bit. We never needed to look at a walkthrough for any of the puzzles, they are never overly-complicated. Just play through them at your own pace.
After this step, you will have at least achieved these trophies –
Pre-Schooler – Mix a colour. It's not that hard, really
Right in the Head! – Shoot a WorkerDroid
Open, Sesame! – Open a door by activating a trigger
Sizzle, Sizzle – Grill a WorkerDroid on a Deadly Electrified Maintenance Tile
Welcome to ChromaTec – Finish Chapter 1
Colour Equals Fun – Finish Chapter 2
Vector Operations – Finish Chapter 3
Desperate Times – Finish Chapter 4
Desperate Measures – Finish Chapter 5
How Time Flies – Finish Chapter 6
Demanded Attention – Finish Chapter 7
The Grand Finale – Finish Chapter 8
Step 2 – Miscellaneous Trophies
There are a few tricky trophies to obtain, some you may have obtained in step one. I have listed them below along with videos of how to obtain them.
Not A Lie – Find the hidden cake we actually have, as opposed to that other game that doesn't have a cake
Load level 3-4 and follow the video below. Just run through the level normally but instead of taking the exit, navigate to the hidden area and find the cake.
Doing it Wrong – Try painting a grey WokerDroid and realize how pointless that was
Quite simple, just try to paint a grey worker droid. You probably got this in step one but it's not impossible not to.
Wait, what? – Solve a chamber without firing a single shot
Load level 7-6 and follow the video below. Just make sure to not fire your weapon.
Making Darwin Proud – Simply walk onto the Deadly Electrified Maintenance tile in Chamber 3-1
This is easy and again, you probably got this in step 1. Just walk onto the electrical tile and die in chapter 3-1.
No Hugging! – Get killed by a WorkerDroid
You will have got this in step 1 but if you did manage to get through the whole game without dying then just get killed by a worker droid.
Droid Love – Rescue the WorkerDroid in Chamber 5-3
Load level 5-3 and follow the video below. You just need to make sure the central droid does not die.
Employee of the Year – Yeah, that's it. (Platinum)
After you have acquired the toughest of ChromaGun VR's virtual baubles you will have that shiny platinum trophy. Enjoy.