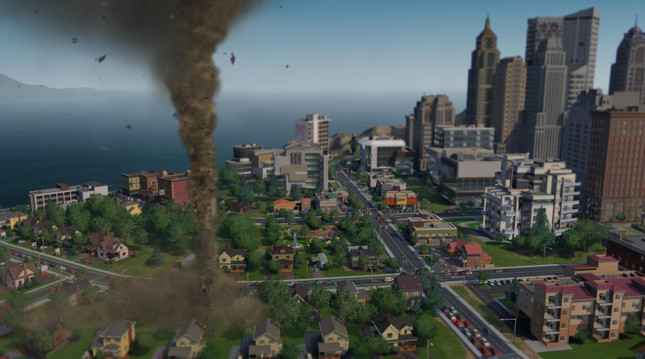 You'll soon be able to rain down destruction on your whiny population as PS4 gets the Cities Skylines Natural Disasters expansion later this month.
The DLC pack will be available on consoles from May 15 and promises to quite literally shake up your Cities Skylines experience with Tornado's meteors, and Tsunamis among other things.
There are an announcement trailer and summary to go with the news.
Natural Disasters features a catalog of catastrophes to challenge mayor-players everywhere, including planning with early warning systems and emergency routes, devastating and destructive disaster effects, and caring for the populace as they struggle to rebuild. The expansion will also update Cities: Skylines with a new scenario editor and gameplay mode, allowing players to finally win - or lose - the game on their own terms.
Not long to wait then. We've already had the base game and the Snowfall expansion, so Cities Skylines Natural Disasters only adds to the fun yet challenging city-builder.