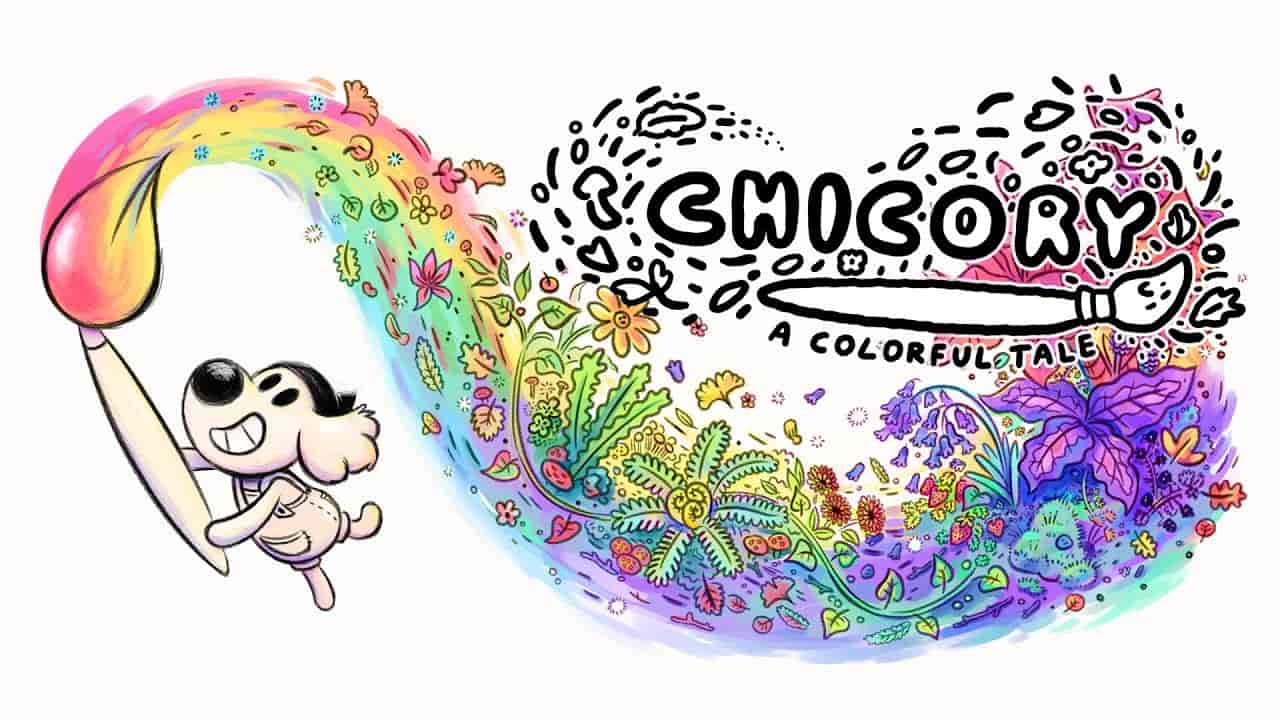 Publisher Finji has taken to the PlayStation Blog to announce the 2021 release of Chicory: A Colorful Tale on PS5 and PS4.
Described as a 'coloring book adventure game,' Chicory boasts a lot of pedigree, coming from the same creative minds behind the likes of Wandersong, Celeste and Night in the Woods. The game's lead creator, Greg Lebanov, commented:
At the outset, I was just wondering if you could make a game where the main player interaction was drawing, but this game felt like the ultimate opportunity to engage an audience with their own creativity, and to tell a story that intersected with all that too.
Chicory's key mechanic is the use of a magical paintbrush, which you bond with over the course of your adventure. This expands your options for personalising the world around you, opening up new abilities such as glow in the dark paint, which illuminates previously inaccessible areas.
Every player can color the various game world as much or little as they wish, meaning that every location is unique. Chicory also supports cooperate play, so yo can bring along a mate to explore and color the world as a team. Here's a bit more insight into the game's creation:
Chicory: A Colorful Tale was stitched together by a team of development veterans and new voices to the industry. Led by Lobanov, Chicory's engaging mechanics have been molded and fine tuned by a small team of collaborators. Award-winning composer Lena Raine (Minecraft, Celeste, Guild Wars 2) arranged for live performances from musicians across the whole sprawling soundtrack.
Related Content – Sony PS5 Complete Guide – A Total Resource On PlayStation 5
Sound designers Em Halberstadt (Night in the Woods, Untitled Goose Game, Wandersong) and Preston Wright lent their talent to the game by coming up with not just all of the satisfying gooey sounds that paint makes but also the full range of sound that makes Chicory's world feel truly alive.
Chicory will support multiple languages at launch, including English, Spanish, French, Italian, German, Brazilian, Portuguese and Russian. The game will arrive in 2021 for PS5 and PS4. Watch the trailer below.
[Source – PlayStation Blog]