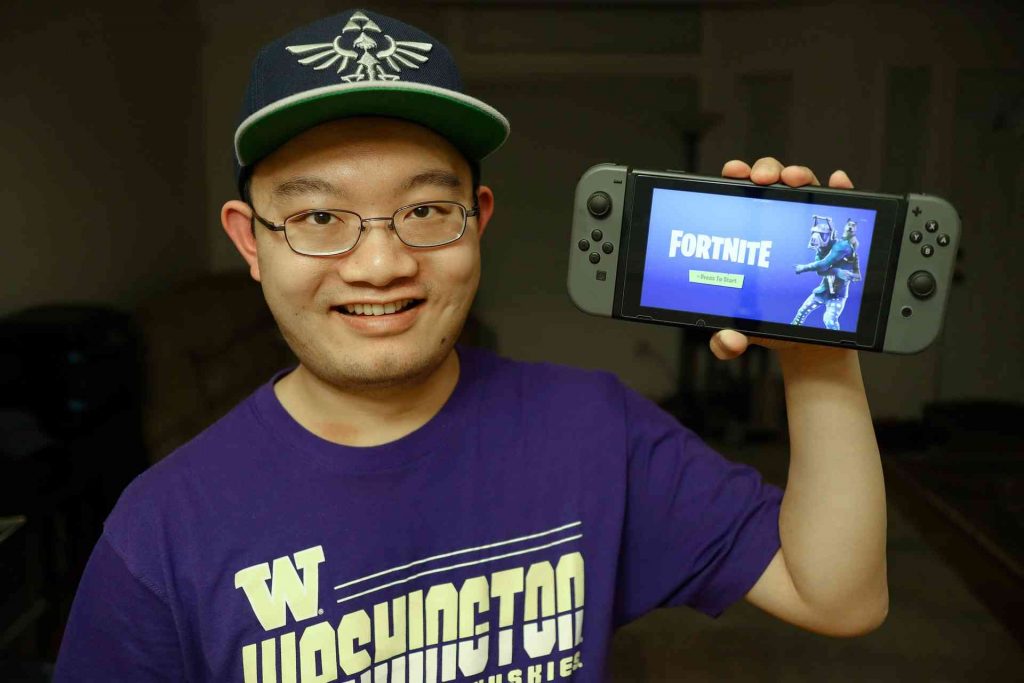 Source: Pixabay
The iPhone vs Samsung battle was the one we expected, but the iPhone vs Fortnite one was the battle we ended up with. Apple announced that Fortnite would no longer be supported on their iPhones past the latest update, according to CNN.com. This came after Epic Games, Fortnite's developer, criticized Apple's monopoly in the smartphone industry. Among many issues, they cited the fact Apple take upwards of 30% of all app revenue when apps are hosted and prevent developers from using the platform freely. But, how will this affect iPhone sales? Is mobile gaming really that important? Does it show that mobile gaming is surpassing console gaming?
Mobile Gaming vs Console Gaming
Mobile gaming is worth more than all other forms of gaming combined and Fortnite is a key aspect of what modern mobile gaming constitutes. The latest figures from April 2020 show that 886,255 people play Fortnite per month. Only around half of these are likely playing on their iPhones. In terms of sales, a drop of 400,000 wouldn't really dent Apple's profits – they sold 40 million iPhones in the third quarter of 2019.
Mobile gaming is certainly important, and this falling out has helped portray that. Many of the new entrants to the gaming industry join through mobile play – with games such as Candy Crush helping to ease them into it. Pokémon Go showed the power of AR play in a way that had never been done before.
Other aspects of online entertainment, such as online casinos, have evolved to include mobile play, which is a key consideration of many potential players along with whatever welcome bonuses are being offered. As the list of bonuses on offer at 777casino.co.uk shows, the online casino industry is a key proponent of change in the entertainment field. The emphasis on mobile gameplay shows that people are looking to embrace mobile formats in all manner of entertainment.
So, judging by how important mobile gaming is, for those who are diehard Fortnite fans, without resolution we could see a sliver heading over to Apple's more than capable rivals. But the issue isn't that Epic Games' supporters will leave Apple, it's that other developers may cite similar concerns to force Apple to change how it does business. Could this then lead to a return to standard console gaming?
Source: Pixabay
Apple vs Epic Games
The main point of contention between Epic Games and Apple has been over the Unreal Engine. Epic Games developed it back in 1998 and Apple has been looking to ban it. A court ruled in Apple's favour, suggesting that Epic Games has been publishing apps with Apple's rules for more than a decade so can't understand why suddenly there is an issue.
So, instead of banning the Unreal Engine, they just stopped support for Fortnite, one game that runs on the software. The importance of the Unreal Engine has been signified by the fact that Epic Games CEO Tim Sweeney has been promoting battle royale rival PUBG, which also uses the Unreal Engine. But the Unreal Engine is used prolifically in other forms of gaming, including for some console games. So, for those who have developed a fondness for the Unreal Engine, they could find themselves boycotting Apple and mobile gaming in general.
What Does This Mean for Fortnite Players on iPhone?
iPhone users aren't prevented from playing Fortnite – as long as they already have it on their phones, according to theverge.com. The late August 2020 season release is no longer available for iOS users and those on iPhones have lost the ability to play with those who don't have iPhones. So, iPhone users can still play Fortnite they already have downloaded, but can't engage with any new updates, releases, or cross-play with other kinds of smartphones.
While Epic Games has an epic fight on their hands, the battle is a contentious issue. Since its release in 2017, Fortnite has gained such a huge following. But since it helped popularize the iPhone in 2007, Apple has also developed a strong following. So, many tech-loving gamers will be conflicted. While Apple does have somewhat of a monopoly on the app market through their high fees, preventing other companies from providing payment processing, and preventing others from setting up app stores – this isn't new. It will be interesting to see how this affects the wider mobile gaming industry and if this then impacts those who might return to console gaming.