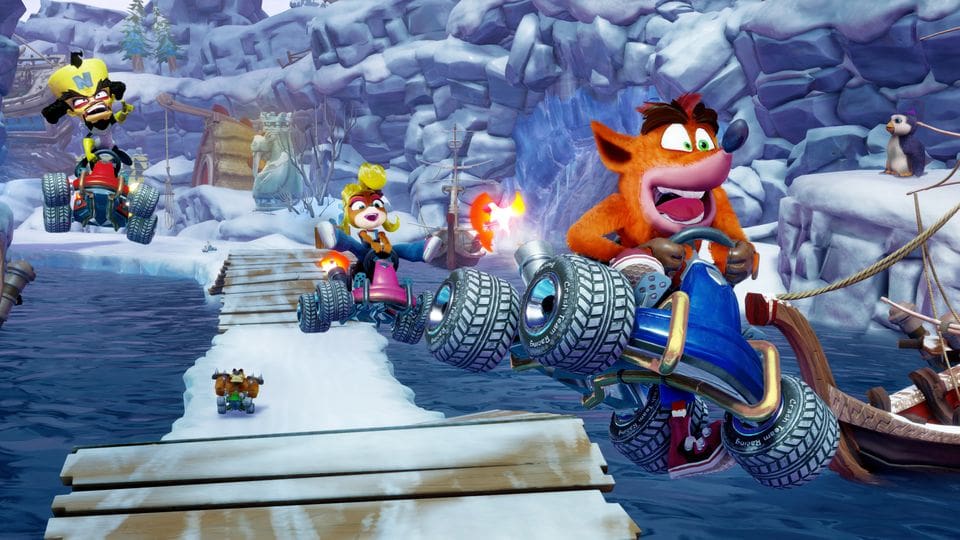 Developer Beenox has offered an in-depth look at the Crash Team Racing Nitro-Fueled Adventure Mode, which is basically the kart racer's single-player campaign. If you played the original 1999 Crash Team Racing, you'll probably remember this mode being one of the more interesting parts of the game, as it wasn't exactly commonplace for a kart racer to feature a full-on campaign.
Crash Team Racing Nitro-Fueled Adventure More Recalls The 1999 Classic
The Crash Team Racing Nitro-Fueled Adventure Mode recalls many of the elements of the 1999 version, so that means trophy races, boss races, relic races, token races, and gem cups. The classic starting lineup is there too, including Crash, Coco, Cortex, Polar, Pura, and Tiny.
So far, so 1999, then. However, Beenox has been tweaking the Adventure Mode for the remake, so that you now earn more than just boss character. In Crash Team Racing Nitro-Fueled, you'll bag something every time you win a race, including new kart parts, character skins, or customisation items. You'll still earn the bosses, but this time you can get them by simply beating them.
In addition, the studio confirmed that Adventure Mode now gives you the chance to switch up any unlocked kart, racer, or customisation item at any point. Despite the changes available, Beenox is giving you the chance to pick between Classic and Nitro-Fueled version of the Adventure Mode. The former players out like the 1999 Crash Team Racing, where you can't switch things up in the middle of the game.
Crash Team Racing Nitro-Fueled is due for release on PlayStation 4, Nintendo Switch, and Xbox One on June 21, nearly 20 years after the release of the original game developed by Naughty Dog.
The PS4 version of the game will include some exclusive content not present in other editions of the game, including retro skins for certain characters and an old-school track.
Source: PlayStation Blog