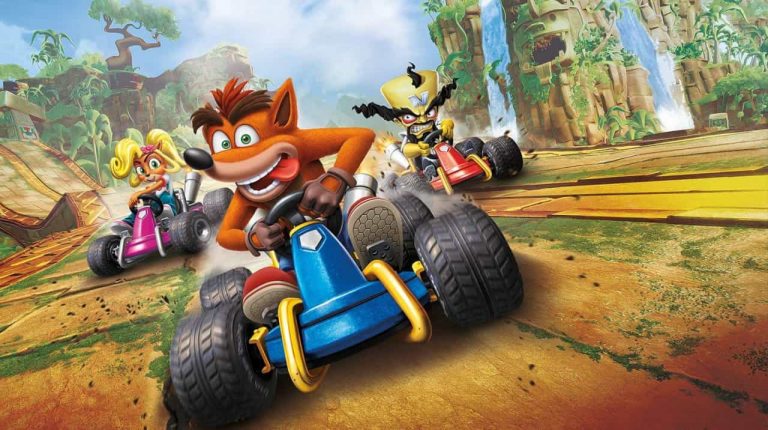 Less than a month on from the release of Crash Team Racing Nitro-Fueled, we now know that the game has already been played by more than 1 million players on PS4.
This news comes from ResetEra and compiled by Gematsu. Since Crash Team Racing Nitro-Fueled's Grand Prix mode has been released and the leaderboards went live, players have been able to see just how many people have logged online and played since July 3.
1,017,723 players have played the game online on PS4 since July 3, which is an insane number. That isn't even counting people who haven't played online since that date or are just playing the offline modes.
This information also reveals that the PlayStation 4 is the most popular platform for the game, with the Xbox One version having over 240,000 players and the Nintendo Switch version having 171,455 players. This puts the number of players very close to 1.5 million. Therefore, it is safe to assume that the game has sold more than, or close to 1.5 million copies in just four weeks on the market.
It is worth noting that some of those PS4 players could come from the game being shared between accounts, through the 'Primary PS4' feature. Either way, there is no doubt that the game is creeping up to 1.5 million copies sold.
Crash Team Racing has certainly been selling well as it hasn't shifted out of the top 2 in the UK charts since it launched on June 21, 2019. The successful sales numbers in Europe continued with the announcement last weekend that the game topped the PlayStation Store charts in Europe for the most downloaded game in June. Therefore, it seems like Crash will be a big part of Activision's future.
Crash Team Racing Nitro-Fueled is available now on PS4.
What are your thoughts on this news? Are you surprised just how many people are playing the PS4 version?
Source – [ResetEra via Gematsu]