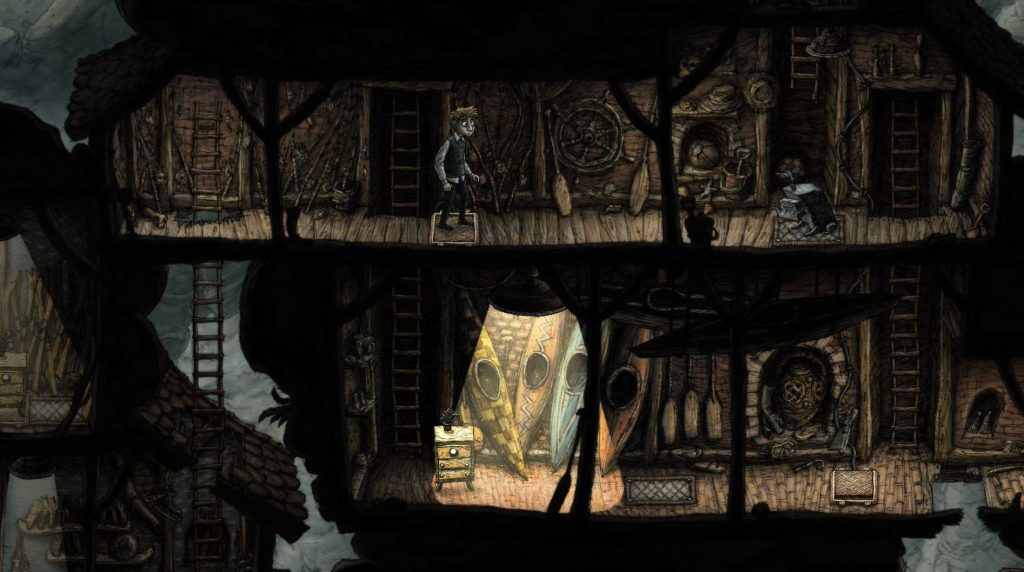 Amanita Design, a long-running indie studio known for its unique hand-drawn, craft paper style is bringing Creeks, an adventure puzzle game, to PS4 later this month.
Revealed on the PlayStation Blog today as a part of the PlayStation Indies initiative, the game takes place in one twisty, foreboding mansion. Whilst it may seem scary at first, you will come to learn the diversity of its otherworldliness and the terrifying creatures that dwell in it.
Made up of five different parts, each of them has its own history and atmosphere. There is a lot more information you can read about the game on the PlayStation Blog.
But, for now, you can check out the Creaks PS4 reveal trailer below:
Amanita Design has been releasing mobile titles for the last few years but has a long history with PlayStation and each of their games follows this unique art-style. The studio released the great Mechaniarum on PS3, as well as a few other titles.
Creaks comes to PS4 in July
Source – [PlayStation Blog]