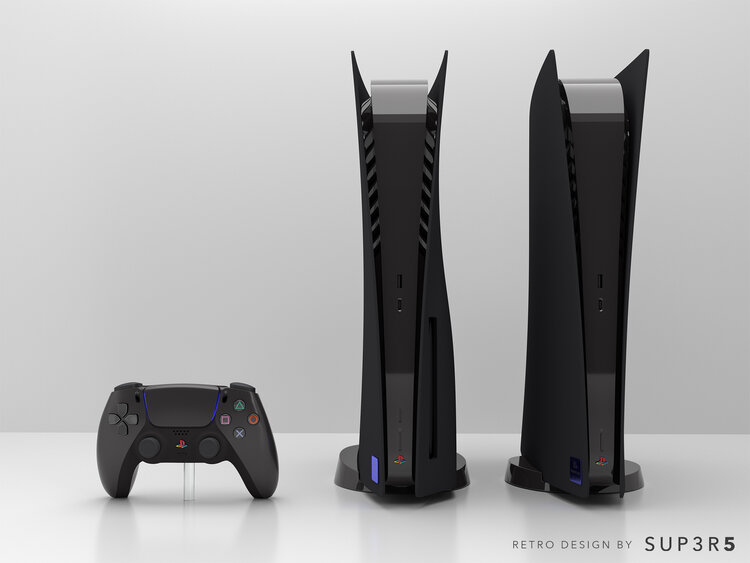 SUP3R5, the company responsible for attempting to sell the custom range of Black PS5 consoles, has slammed scam accusations as "hurtful, confusing and unfair."
The retailer attempted to launch its preorder sales for the Black PS5s over the weekend, which are modelled after the PlayStation 2 design. They were available to pre-order in the US for $649, with around 300 of them manufactured for initial release.
However, the launch was something of a disaster, leading SUP3R5 to cancel all orders after its website buckled under demand. The company then received threats to its staff, and permanently deleted its Twitter account soon after. Now, it's issued another statement on the various scam accusations that have popped up online:
Related Content – Sony PS5 Complete Guide – A Total Resource On PlayStation 5
We've been using the term 'Scam Panic' to describe the first problem we encountered after we launched our storefront and Twitter account. We think it's perfectly reasonable to be sceptical of an operation that spun up as quickly as we did. However, we began to see people on Twitter and YouTube actively pushing the scam narrative, some even claiming to have proof of this.

This was hurtful, confusing, and unfair – given that we hadn't even sold anything at that point – and thus had no reputation to prove or disprove it.
The retailer added that "nobody had any proof of anything" and that if people feel "uncomfortable" trusting them then the message is clear: "please do not buy anything from us."
[Source – VGC]