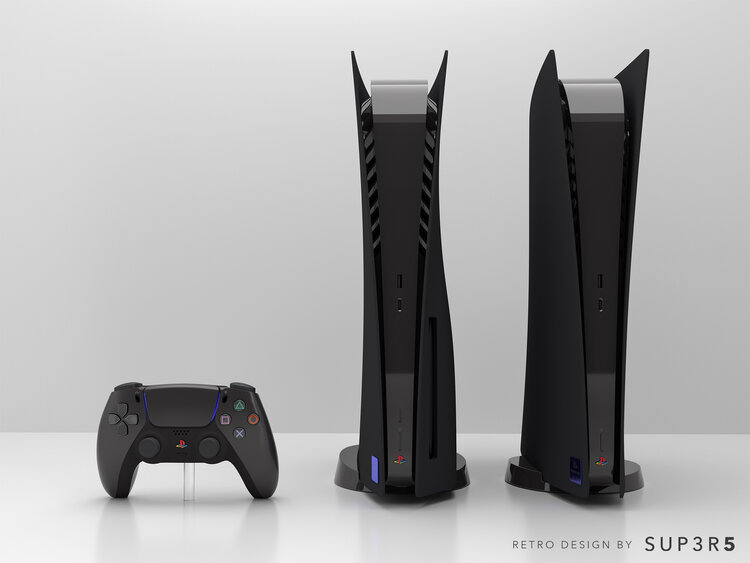 Third-party company SUP3R5 was forced to cancel all orders for its custom-made Black PS5 consoles over the weekend, after threats were made against its staff when the retailer sold out of units.
The custom design is based on the PlayStation 2 console, and was made available in the US on Friday at $649, considerably more expensive than Sony's RRP. They sold out within about 20 minutes, resulting in the company's website buckling under pressure.
Speaking in a statement issued on Friday, SUP3R5 said it was "embarrassed" how the US launch went, noting some customers were charged for their orders without actually getting a confirmation they had successful bought a PS5.
Related Content – Sony PS5 Complete Guide – A Total Resource On PlayStation 5
The company initially said it would refund those who were charged incorrectly, but not long after, confirmed it had canceled all orders after receiving "credible threats to their safety."
Last night, our team began receiving credible threats to their safety. We take these threats seriously. We aren't willing to risk the safety and well-being of our team, or the potential impact this would bring to delivering your order.

All existing orders will be cancelled and fully refunded in the coming days. You will receive a notification when this happens.
Furthermore, the company's Twitter account has since been completely deleted.
[Source – VGC]