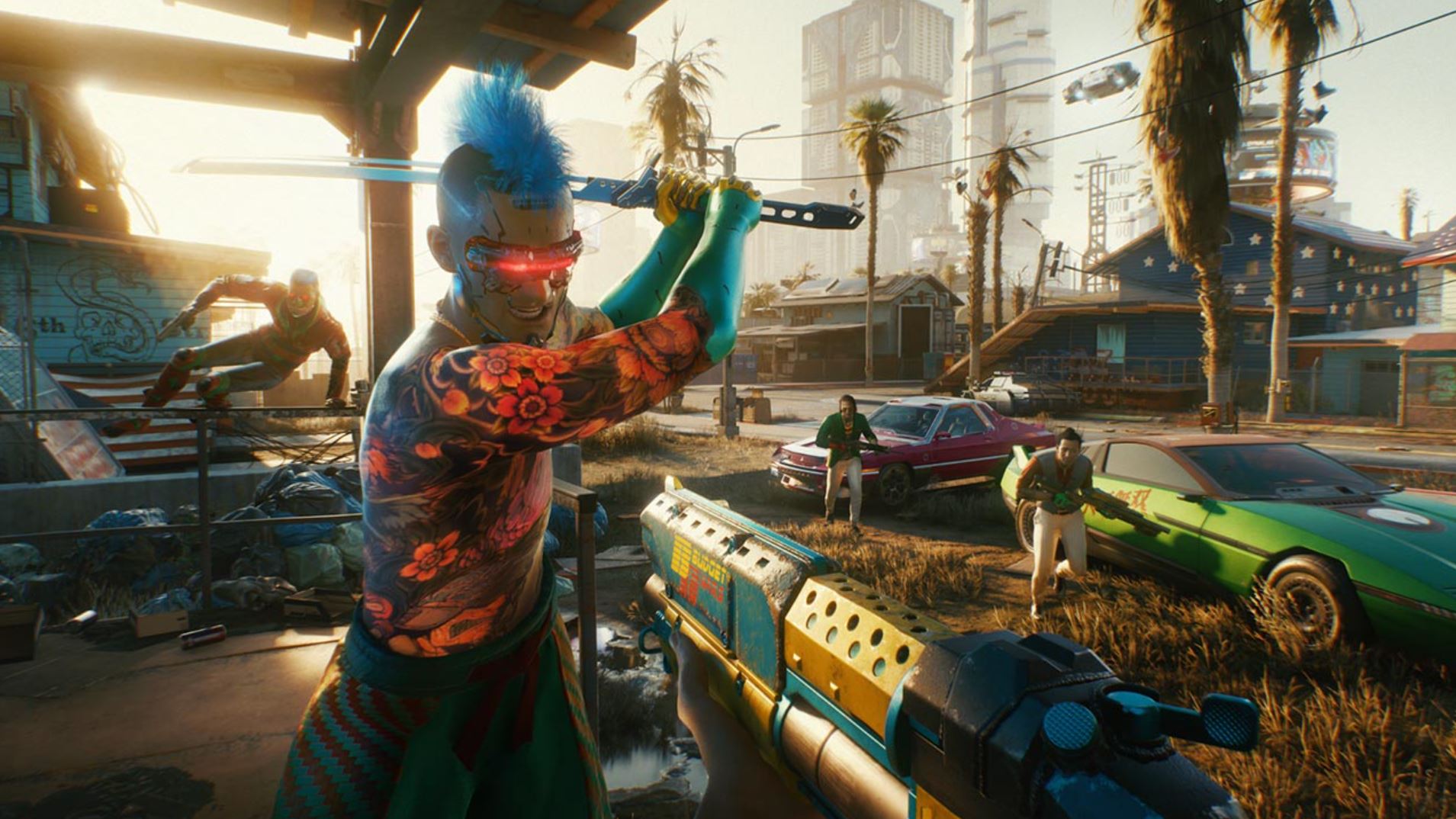 CD Projekt Red has released the first Cyberpunk 2077 PS5 and PS4 Pro gameplay and the game simply looks stunning, making an impressive debut for the company on Sony's next console.
The new gameplay starts off showing PS4 Pro gameplay, before switching to a look at the PS5 version running on backwards compatibility. The section focuses on the opening of the game for the Nomad life path. Things like rain effects, lights and reflections all look more impressive and refined on PS5, although they will definitely look even better when the PS5 version of the game releases in 2021.
You can watch the Cyberpunk 2077 PS5 and PS4 Pro gameplay below:
A whole bunch of information was just revealed about the game in the latest Night City Wire. And, it was just revealed that a QA member for the game has spent 175 hours in the world already and still hasn't finished everything.
Cyberpunk 2077 releases for PS4 on December 10, 2020, and for PS5 in 2021.