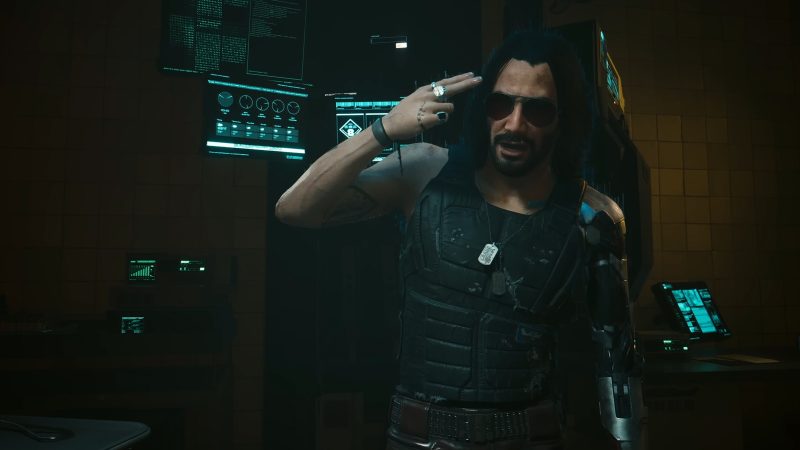 As previously promised, CD Projekt RED has been showing off a lot more of the upcoming Cyberpunk 2077 DLC expansion, Phantom Liberty.
What's perhaps the most interesting thing about this expansion isn't what it's adding to Cyberpunk 2077, but what it's changing in the base game, including unlocking a whole new ending.
After reaching the end of the expansion, the choices and relationships you've made and forged during your time in Phantom Liberty's Dogtown will unlock a new ending for the base game's main campaign.
"As the trailer shows, Songbird brings you in with the promise of being able to handle your issue with the relic," game director Gabe Amatangelo said in an interview.
"It will affect outcomes in the base game [and] the story of Phantom Liberty within itself has multiple different variations of endings."
Amatangelo is also directing the upcoming Cyberpunk sequel, so the difference in endings could likely mean that one of the new endings coming with Phantom Liberty may be the one CDPR takes as canon into the second game.
For anyone who's already been through the mean streets of Night City all the way through to credits, Phantom Liberty looks like it's adding more than enough to warrant an entirely new playthrough.
For those who've stayed away from Cyberpunk following its abysmal launch, it looks like this September is finally the best time to jump in, if you're still curious to see what Cyberpunk 2077 has in store.
Source – [IGN]