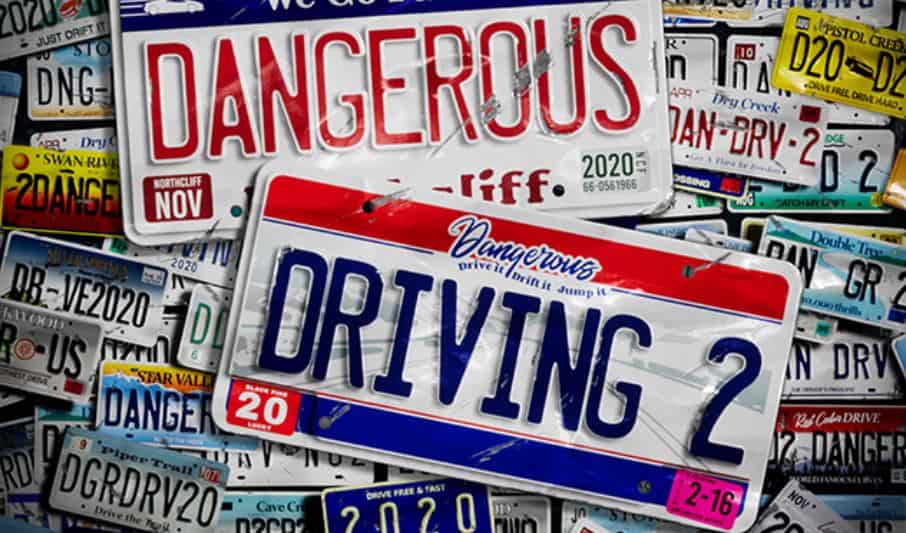 Three Fields Entertainment has confirmed that its blisteringly fast arcade racer Dangerous Driving will receive a sequel. Set to release at some point during Holiday 2020, Dangerous Driving 2 is set to introduce not just new cars, improved crashes, superior visuals and better handling, but also a new open world setting too. Dangerous Driving Paradise, anyone?
Additionally, Dangerous Driving 2 is also set to support split-screen too – a feature that was widely requested when the original Dangerous Driving released last year (which we were quite fond of).
Related Content – The Best PS4 Split-Screen Multiplayer Games to Play with Your Friends (Or Foes)
Finally, you might notice from the press release below that the destination console formats are Nintendo Switch, PlayStation and Xbox. Intriguingly, the lack of a specific mention regarding PS4 or Xbox One suggests to me that this title could well arrive on PS5 and Xbox Series X too – a notion that seems increasingly credible when you consider that Dangerous Driving 2 shares the same launch window as the next-generation consoles.
If you missed the original Dangerous Driving, it was a plucky little arcade racer that came from Three Fields Entertainment, an independent developer made up of the very same folk that created the Burnout franchise for EA as Criterion Games. We can't wait to see what they do next.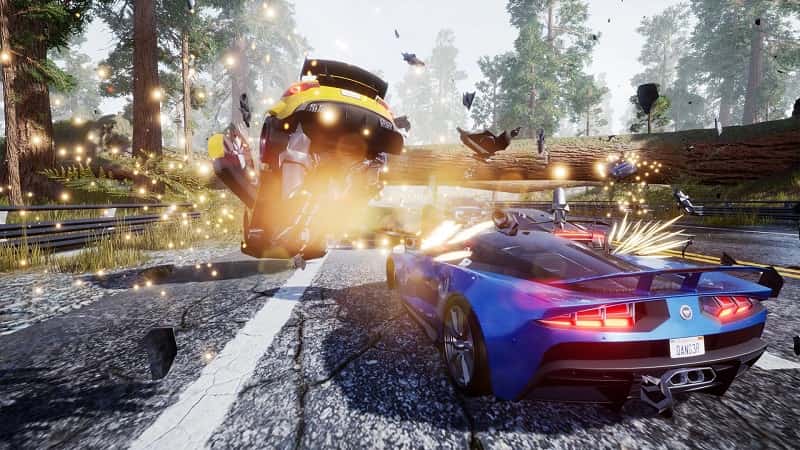 DANGEROUS DRIVING 2 SET FOR HOLIDAY 2020 RELEASE

We're really excited about the new game. We started work on it last Autumn and it has our widest, most ambitious feature set yet.

We believe it will be the racing game for everyone and we are bringing it to Switch for the very first time as well as PC, PlayStation and Xbox.

If you're all about testing your twitch reflexes at eye watering speeds then the closed circuit single player campaign is for you. There you will find all your favourite modes with a few new twists.

Outside of that we're going open world so if you want to just cruise around the world on your own or with a friend (split screen) or online then you can do that too.

Talking of split screen that's probably the feature we get the most requests for in our inbox so we're excited that that's coming (and we already have it running!) with dedicated race modes as well as free drive.

The other big area of focus for us is Crashes. Of course.
We can't wait to show you so as soon as we have some footage to share we'll be back in touch.

Right now we're gearing up for the PAX East show in Boston next week. As we mentioned previously we will also be at these shows later in the year:

EGX Rezzed, March 26-28, London

Gamescom, August 25 – 29, Cologne

PAX West, August 28-31, Seattle
Source: Three Fields Entertainment