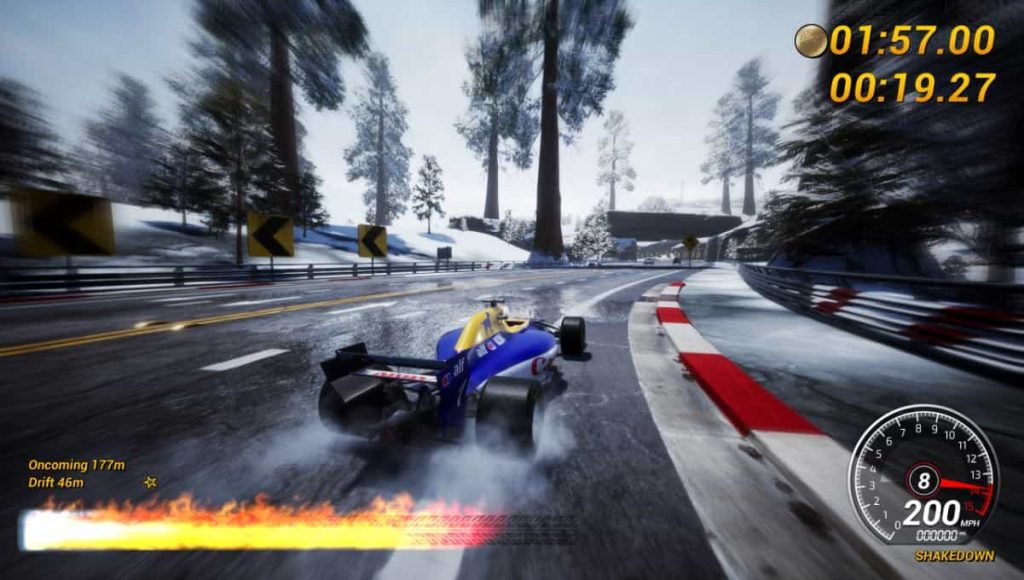 One of the things that contributes to the frenetic sensation of the classic Burnout games is the liquid smooth framerate. Running at a resolute 60 frames per second, the Burnout games of old were renowned for their ultra-responsive play and when Burnout Paradise: Remastered was released on PS4 last year, it too also boasted a similarly, liquid smooth framerate.
With Dangerous Driving, the spiritual successor to the Burnout games of old, now out in the wild, one of the things that we noted in our review was that the game runs at 30 frames per second on base PS4 (and Xbox One) hardware, whereas PS4 Pro owners instead get a much smoother, 60 frames per second experience from the game.
When we questioned Three Fields Entertainment co-founder Alex Ward about the 30fps experience on base PS4 hardware during a recent interview, he went into some detail on the reason why as you can see below:
"The base hardware could probably run the game at 60fps but it would most likely be a full year of non stop optimization for a team of at least five people to achieve. We're seven people making our game on three platforms simultaneously. More time and more money would alleviate all of that, just like it would for any other developer."
Of course, this makes total sense. Being such a small developer, it is often easy for folks like us on the other side of the looking glass to underestimate the veritable mountain of work that lay in thoroughly optimizing a game for one system, let alone three.
As with the previous games that Three Fields Entertainment have released, Alex was keen to emphasize that Dangerous Driving is a stepping stone to bigger and better things stating; "All of our games have been stepping stones to what comes next. Each game is bigger, better and builds up the solid and sustainable toolchain and workflows we have spent years building."
It'll certainly be interesting to see what comes next from this talented studio, that's for sure.
Dangerous Driving is out now on PS4, PC and Xbox One.