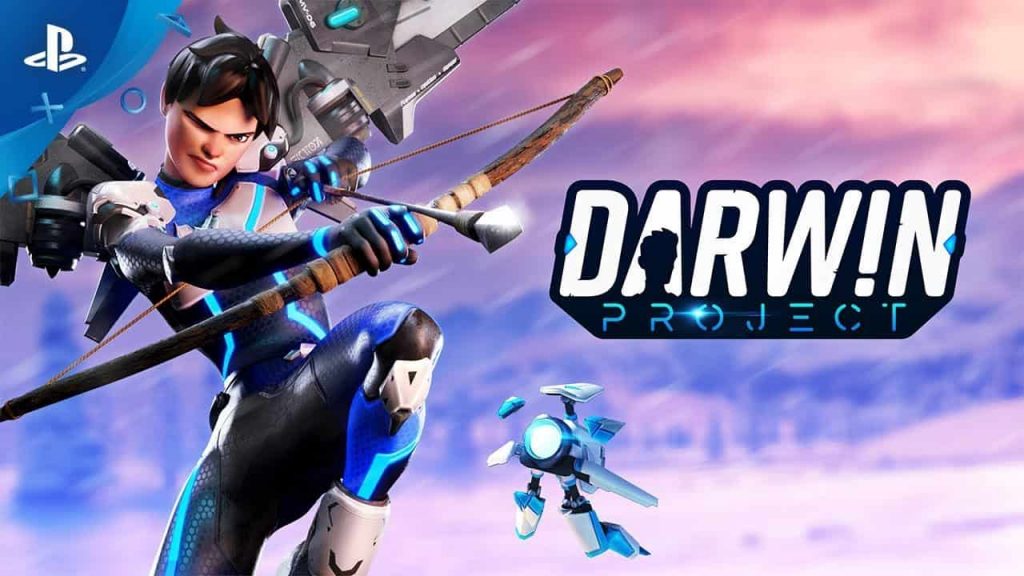 The Darwin Project PS4 release date is here, with Scavenger Studios' free-to-play battle royale title now available to snap up for Sony's console. The game was originally released for the PC and Xbox One via Early Access & Xbox Game Preview on March 8, 2018.
Darwin Project PS4
Darwin Project features 10 inmates battling it out for fame and fortune in post-apocalyptic Canada inside a gladiator-style Arena. You'll enter the battle zone with an Axe and Bow alongside Corporation-Sponsored high-tech Gear to buff your combat abilities. You'll also have to contend with the harshness of the Canadian winters to boot.
Overseeing the action is the Show Director, who has his own abilities including the ability to drop Nukes, create oceans of Lava, as well as granting health and resources for inmates.
Here's a lowdown on some of the items you'll be able to get to grips with:
Jet Wings

Equip these aerodynamic fuel-injected Jet Wings and take to the skies! Master their maneuverability and acrobatic abilities to daze and amaze your opponents, while raining death on them from above with a flurry of arrows!

Grapple Gauntlet

Like things up close and personal? Then close the gap in the blink of an eye and bring the fight directly to your opponents and give them the chance to meet the business end of your personalized axe, or grab the environment for quick getaways and navigation!

Headhunter Drone

Are you the type of person who likes to have a companion with you when venturing out in the wilderness? Then be sure not to enter the arena with this helpful little friend, who can gather resources for you as well as tracking your opponents to ensure you're never taken by surprise!
Check out a trailer for the Darwin Project below.