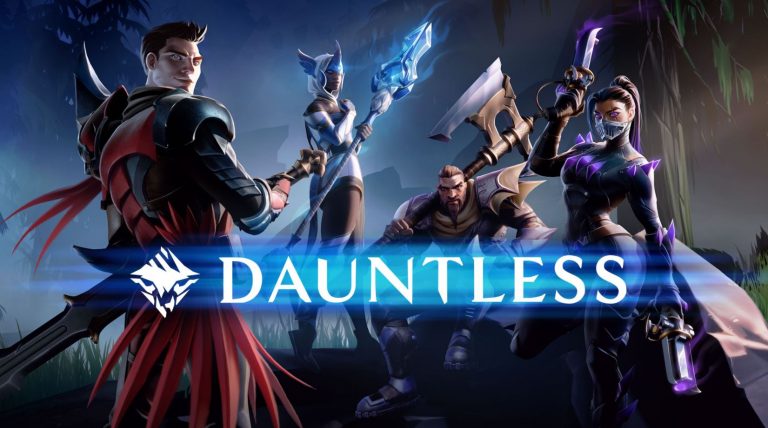 Phoenix Labs has unleashed the full list of Dauntless update 1.68 patch notes for your viewing pleasure, which is now available to download for all available formats. You can read up on the Dauntless 1.68 patch notes below to see what's new.
Related Content – Sony PS5 Complete Guide – A Total Resource On PlayStation 5
---
NEW DYE RUMOUR
Unlock the Dominion dye rumour by meeting certain secret requirements while battling against a Dreadfrost Boreus. To start the rumour quests, speak to Gregario after obtaining the rumour clue drop.
COIN FLIP BONUS
From September 24 to October 1, each daily coin flip will immediately grant an hour of Escalation boost.
RAMSTRAVAGANZA WEEKENDS
Three bounty bonus events will run between 1.7.5 and 1.8.0. Each bounty completed during these events will grant 500 bonus rams! Events start and end at 10 a.m. PT.
– September 24 to September 27
– October 1 to October 4
– October 8 to October 11
BALANCE
Gameplay
GAMEPLAY
Phaelanx weapons' unique effect cooldown reduced to 45 seconds from 90.
QUALITY OF LIFE
Environment
ENVIRONMENT
Lava now flows through the pipes and out the sides of the Blazeworks' furnace arena when the Phaelanx event starts. Don't get burned!
Escalation
ESCALATION
The avatar stones at the start of Frost Escalation are now further apart to avoid mistakes when making a selection.
BUG FIXES
War Pike
WAR PIKE
The Fate of the Firebird war pike now correctly has a +3 perk when power surged, instead of +4.
Repeaters
REPEATERS
Power surged Raging Repeaters (Gnasher) now correctly show 12 ammo.
The Hunting Grounds
THE HUNTING GROUNDS
Fixed a bug that caused Twilight Sanctuary to appear very dark on arrival.
UI
UI
The Phaelanx journal entry is now visible to all players who have unlocked it.
The Phaelanx forge event is now mentioned on The Blazeworks' hunt menu.
Players can now re-queue consistently for the same Hunting Grounds island they are in.
The Heroic Escalation Slayer's Path node now shows the correct Behemoth names and icons.
All discoveries on The Paradox Breaks are now translated to all supported languages.
The Call of the Firebird axe no longer displays as an epic item when acquired.
Cosmetics
COSMETICS
The high fade hairstyle now preserves color when going in and out of inventory screens.
Performance
PERFORMANCE
Fixed a rare crash that occurred when approaching Behemoths.
Fixed a rare crash that occurred when using the crafting menu.