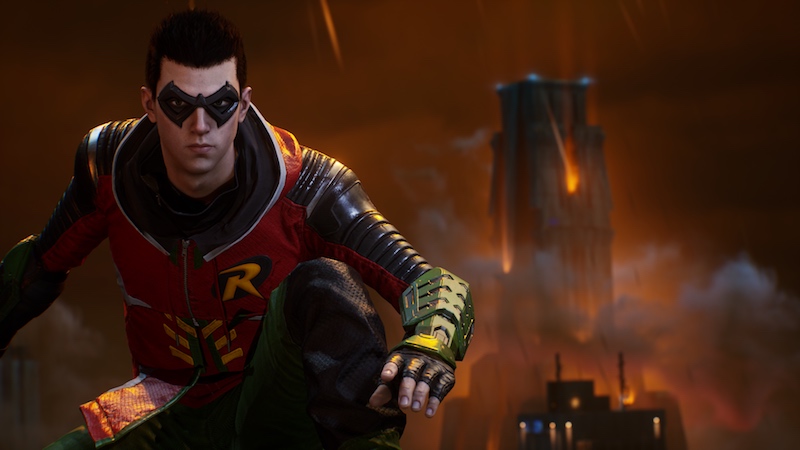 After YEARS of waiting, Batman: Arkham Origins developer Warner Bros Montreal has finally revealed its new Batman game. Titled, Gotham Knights, the title was revealed at DC FanDome. Gotham Knights will release on PS4 and PS5 sometime in 2021.
Bruce Wayne is dead and in his void, he has left a message and his technology to inspire a whole new generation of Gotham's defenders to step up to the plate. Of those new defenders we glimpsed Robin, Red Hood, Batgirl and Nightwing as playable characters. At the end of the trailer, the mysterious Court of Owls was teased.
You can catch the full synopsis for the game below:
Batman is dead. It is now up to the Batman Family—Batgirl, Nightwing, Red Hood, and Robin—to protect Gotham City, bring hope to its citizens, discipline to its cops, and fear to its criminals. You must evolve into the new Dark Knight and save Gotham from chaos.

Gotham Knights is playable either solo or as a two-player, online cooperative experience and will be available in 2021 for PlayStation 5, PlayStation 4, PlayStation 4 Pro, the Xbox One family of devices including Xbox Series X and Xbox One X and PC.

Your legacy begins now. Step into the Knight.

Get a glimpse of open-world Gotham City where Batgirl and Robin join forces to take on Mr. Freeze in one of several Villain encounters found within the city. They'll use a variety of abilities, weapons, and unique combat moves to neutralize their foes.
Until the game releases however, you can catch the very first trailer from Batman: Gotham Knights below in addition to the very first gameplay from Gotham Knights, captured from a pre-alpha build of the game here:
A massive showcase of all things DC Comics, DC FanDome takes place on August 22, 2020 and provides DC fans with a glimpse into the latest DC Comics games and movies such as Gotham Knights, Suicide Squad: Kill The Justice League, Wonder Woman 1984, The Batman and many more besides.
Are you excited for Gotham Knights? Swoop into the comments below and let us know your take.