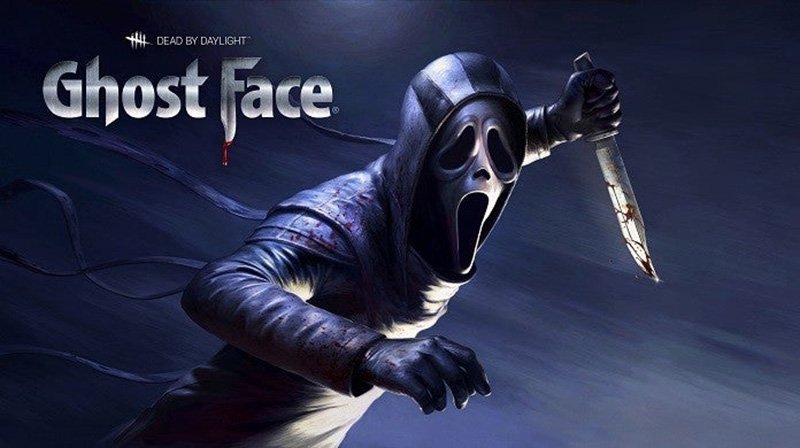 Behaviour Interactive has detailed the Dead by Daylight Ghost Face perks in a brand new trailer for the iconic villain, who arrives today as the latest character for the popular title. Ghost Face hails from Wes Craven's 90s slasher franchise, Scream, and comes with a unique set of abilities that tie into his skills as a stealth-oriented killer from the movies.
Let's hope Ghost Face is as memorable in the game as he is in the films, eh?
Dead By Daylight Ghost Face Perks Revealed
Ghost Face wields a signature skill know was Night Shroud, which can be activated when the power gauge is full thus hiding his terror radius. During this time, the masked killer can lean around corners and stalk Survivors; however, if you attack or are detected, the power gauge will deplete and Night Shroud will be deactivated.
Players also have access to three perks. The first is I'm All Ears, allowing Ghost Face to view a Survivor's aura outside of his terror zone if they make a rushed action. Thrilling Tremors blocks of all generators not currently being repaired by the Entity when the killer picks up a downer survivor, while Furtive Chase sees you becoming obsessed with one target. Here, you'll receive a token after putting them on a hook, which shrinks the terror radius.
"Acquaintances can be dangerous deceptions. A distant familiarity grows from habit, and the blanks are filled with assumptions as we forget how little we know. That is until they prove us wrong," reads the blurb.
Dead by Daylight has included a number of iconic villains besides Ghost Face, such as Freddy Krueger, Jigsaw, Leatherface, and Michael Meyers. The game launched on PlayStation 4 and Xbox One in June 2017, and has sold over five million copies as of May 2019.
Check out the Ghost Face trailer below and read our review of Dead by Daylight here.