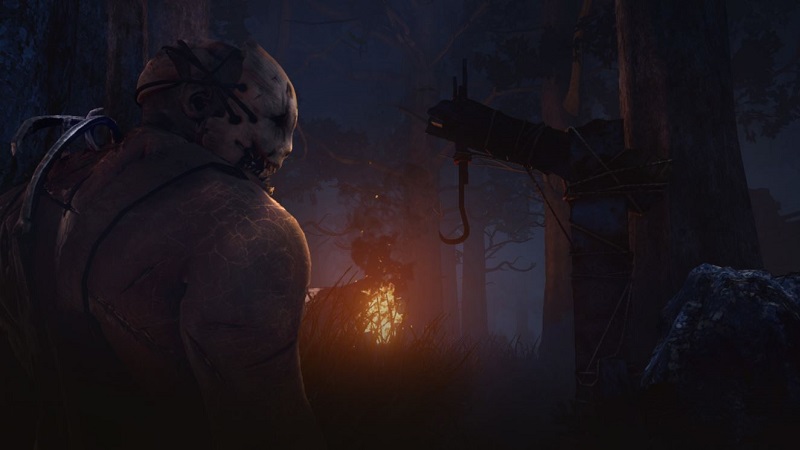 Dead by Daylight PS5 review. One of the earliest beneficiaries of the additional grunt that the PlayStation 5 provides, Dead by Daylight is back with visuals that are not only much more detailed than their PS4 equivalents, but also much smoother too. The thing is, does simply turning the visual dials to 'not crap' really make Dead by Daylight a better game on PS5. Well yes, yes it does, but there's also a little more to it than that.
Dead By Daylight PS5 Review
---
A Mountain Of Updates And A New Layer Of Polish Makes Dead By Daylight On PS5 The Taut Horror Experience It Should Have Been
When we reviewed Dead by Daylight some twenty seven months ago on PS4, it's certainly fair to say that it was rough shape, very rough shape indeed. Between the uninspired visuals that struggled to hit both 1080p and 30 frames per second, an absolute Titanic-sized raft of game breaking bugs that resulted in lost progression, game disconnects and so much more besides, it's a wonder that we even managed to work ourselves up to awarding the game a 6.5/10 score.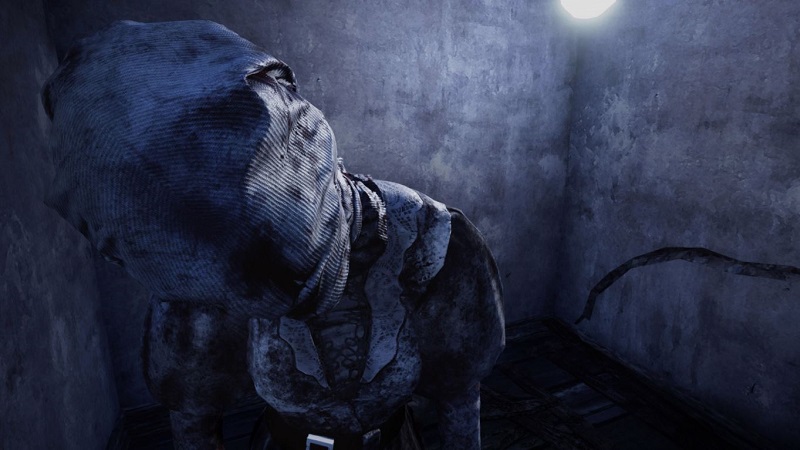 The reason in large part why we saw fit to award such a score (and not knock it down a point or even more), was because the essence of the Dead by Daylight experience still somehow managed to shine through for the most part. You see, at it's core, Dead by Daylight is all about a team of four desperate individuals attempting to activate a number of generators in order to escape a supernatural killer that is roaming the area.
Related Content – Dead By Daylight PS5 Trophy List Has Nearly 150 Trophies
With each of the five roles all being player controlled, Dead by Daylight introduced a level of fear and foreboding to online multiplayer games that the industry hadn't really seen before. Essentially, each game session in Dead by Daylight plays out like its own 15 minute horror film, where the events and outcome change every time. At it's zenith, Dead by Daylight can be delightfully intoxicating to say the least.
As you can probably infer though, the sheer weight of all the bugs and rough edges meant that Dead by Daylight was rarely glimpsed at its best. Fast forward two and a quarter years though and the absolute avalanche of bug busting patches and content updates that have been released for the game, have now alleviated those issues to the point that Dead by Daylight can start to be enjoyed as it was meant to be.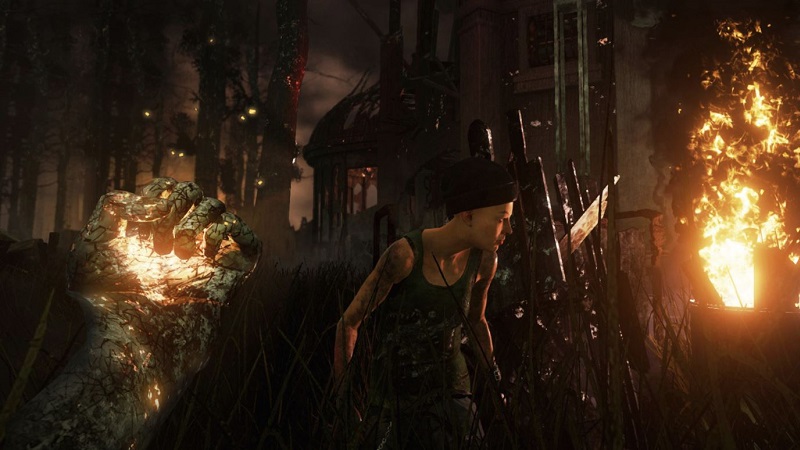 The problem however, is that while developer Behaviour Interactive has tweaked the game endlessly and banished many of the bugs and gremlins into the abyss, Dead by Daylight, well, still didn't look very good at all. This is where the new PlayStation 5 enhancements come in.
Ramping up the resolution to 4K and absolutely screaming along (if you'll afford me the cheap pun) at 60 frames per second, Dead by Daylight has never, ever looked this good; but I realise that isn't saying a whole lot and that now Dead by Daylight now merely looks pleasantly contemporary, rather than horrifically aged like an uncloaked Dementor on a Friday night outing (remember those?).
Related Content – PS5 Themes Seemingly Outed Via Dead By Daylight Stranger Things Edition PS Store Listing
Still though, we should take some reassurance in a number of things here. Firstly, the Brock Lesnar sized uptick in frame rate now makes Dead by Daylight a lot more responsive and satisfying to play than it was before. When you find yourself being chased by the killer, the much needed acts of throwing down pallets and leaping over walls to stymie your murderous pursuer feels much easier to accomplish than before.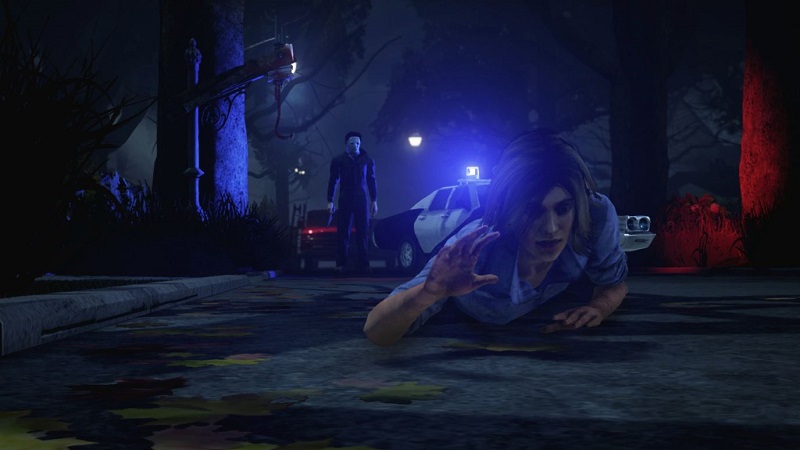 The other thing to realise is that Behaviour Interactive have also committed to a wholesale overhaul of the game's visual bedrock, too. So while Dead by Daylight on PS5 is still merely the Dead by Daylight you already know but in super shiny 4K/60, the developer will be slowly phasing in all new texture work for both the environments and characters in addition to a thorough rework of all the character animations, raytracing and a full DualSense implementation too.
Related Content: PS5 Enhanced Games List – Every PS4, PS5 Game With Enhanced Graphics Modes
It's also easy to overlook the fact that PS5's SSD now makes getting in (and out) of games a much more swift pursuit too – a proper boon for a game like this which boasts that 'one more go' quality in spades. Essentially then, Dead by Daylight on PS5 represents something of a new beginning for the extremely popular asynchronous multiplayer horror affair, bringing with it not only a steadily increasing content offering but also the sort of visual upgrades that the game has craved since day one.
With it's upgraded visuals, improved loading times, massive content offering, gargantuan progression opportunities and just the sheer fun of being an escaping victim or a predatory killer, Dead by Daylight feels like it can at last live up to its sizable premise. And I am absolutely here for it.
Review code kindly supplied by PR previously.
Dead by Daylight is out now on PlayStation 4 and PlayStation 5.