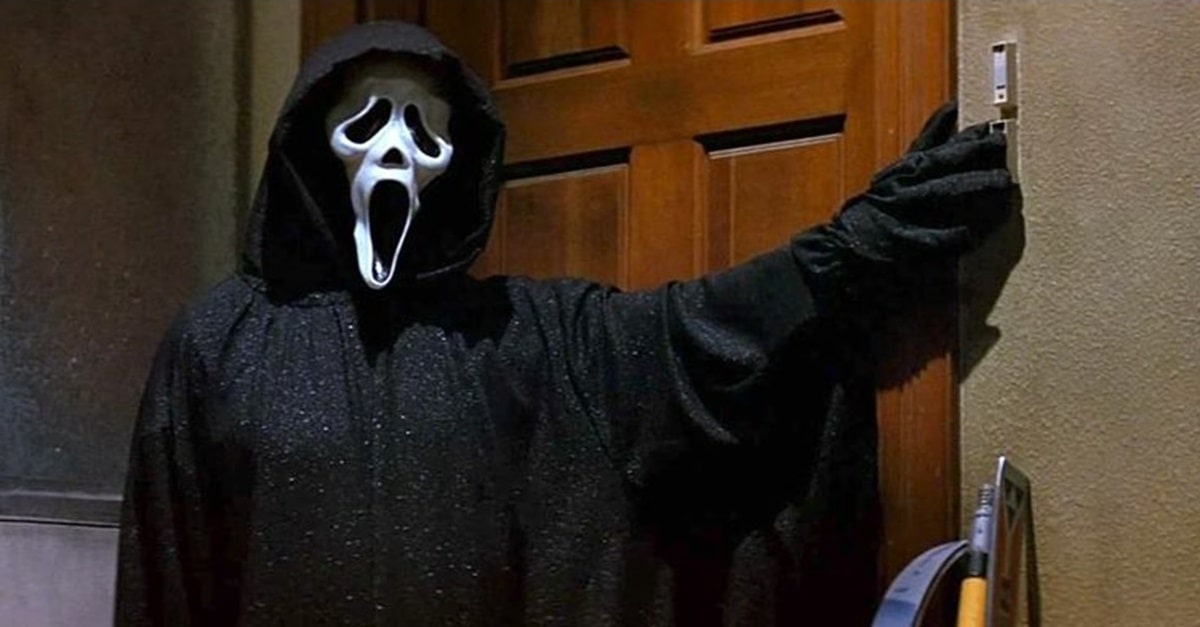 Behaviour Interactive has seemingly leaked Ghostface as the next character for Dead by Daylight, with the iconic Scream villain joining a lineup of horror legends including Michael Meyers, Leather Face, and Freddy Krueger.
Ghostface From Scream Is Dead By Daylight's Next Character
Ghostface was leaked in the roster after Behaviour released the wrong update for the Xbox One version of Dead by Daylight. Rather than quickly covering the whole thing up, the developer openly acknowledged the gaff on Twitter:
"Some lucky players got a glimpse of our upcoming chapter release content in today's mid-chapter update. We already pushed the right update live to all players on PC and PS4. XBOX users will receive it within a few days. In the meantime, enjoy the early hype on the next chapter!"
Ghostface specialises in stealth, which is befitting of his actions in the Scream movies. He has no terror radius thanks to his Shrouded Hunt primary power, while his Stalk ability gives a survivor the exposed status for a limited time.
Dead by Daylight was released on PlayStation 4 and Xbox One in summer 2017, and sees a group of up to four players attempting to avoid getting sliced and diced by a single killer. The game was offered up as a PlayStation Plus free game in August last year, so be sure to read our verdict here.
The most recent update for the horror title came back in March, in the shape of the Demise of the Faithful. This added a bunch of fresh content, including a new character, Jane Romero, a brand new threat in the shape of The Plague killer, and The Temple of Purgation stage.
Presumably we'll be getting more horror icons down the line, as there's a boatload of characters that Behaviour Interactive could pinch for inclusion in Dead by Daylight.
Source: Twitter